Picture: NEO Mourinho NO-2 M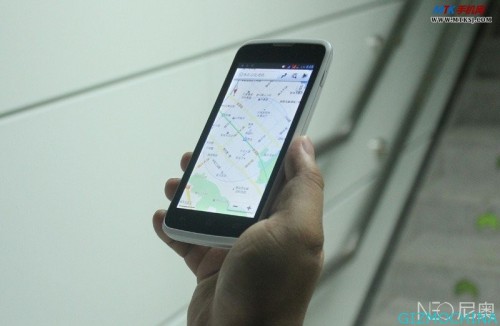 After we've covered the NEO Mourinho NO-2 M Android smartphone , we are now happy to show you the another picture of that MT6577-based smartphone.

As we've mention before, NEO Mourinho NO2, this is a new variant of the previous version Murinho NO1. Smartphone NEO Murinho NO2 is a pretty powerful phone with a Cortex A9 processor architectures 1.2 GHz dual-core CPU.
Other specifications of interest are, the graphic using Mali 400 CPU that can produce images at 15 FPS, supports 1080 HD video, support for OpenGL ES 2.0 and OpenVG 1.1.  The phone has 512MB DDR2 of RAM and 4GB ROM with high-speed memory.
The NEO Mourinho NO-2 M Android smartphone will be released soon, but the one of Chinese website tell to us about releasing time on early September 2012.
This phone offers you a perfect entertainment, not just only for working and seriously activity but you can listening music, and playing nice game. Here is the picture of the NEO Mourinho NO-2 M :