Rumor: HTC will release 5-inch 'phablet' device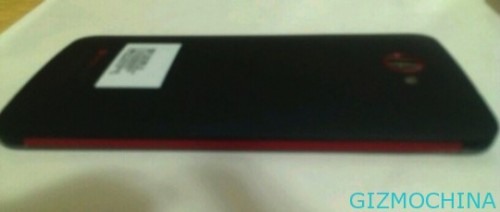 After Samsung and LG already released the device with large enough screen size, it's now HTC to release the device with 5-inch screen size, this device is put between smartphone and tablet, so thats why we called the devices as "phablet".

Pair a 5-inch screen with a resolution the bests every current smartphone with Qualcomm's new quad-core Snapdragon S4 processor and you'll have a real winner here. Hopefully that is what HTC is aiming for. Their tablet market has been lacking, but hopefully this smartphone/tablet hybrid can be a winner.
And we have got a blurry picture about the leaked photo of HTC phablet device, but unfortunately the name of the device is still mysterious, but we gote a little-bit information about those device which pack with 5-inch smartphone with an odd 1794 × 1080p full HD display.
Based on the leaked picture, we can see the device with larger screen, rear camera (hopefully sports with 8 megapixel camera or more), the Beats Audio logo on the back body. But  we have to wait the official confirmation from HTC.