HTC loses in Android market and preparig to move to Windows Phone 8?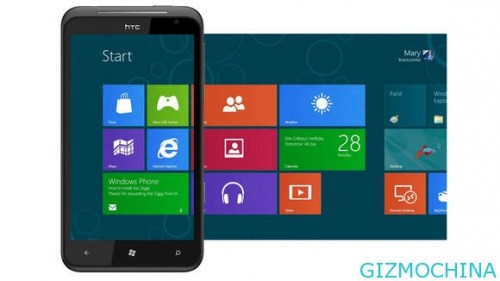 HTC was the first vendor to propose an Android OS, but gradually dimmed its luster somewhat hindered by Samsung. Then there is the rumors says that Taiwanese manufacturer will change their strategy?

Initially HTC does have a lot of variants of Android smartphone compared to other mobile phone manufacturers, but now it Samsung gain the most benefit from Android OS,
According to Canaccord Genuity analyst Michael Walkley, users generally prefer Samsung rather than HTC phones. This is evidenced by the sale of his best-selling Galaxy S III when compared to the HTC One X that appears first.
"We believe that customers in would choose the Samsung Galaxy S III than HTC One X when they want to buy a high-end Android smartphone," Walkley said.
Given this reality, HTC is rumored to bet the future will focus more on Windows Phone 8 rather than Android, but the news was denied by Jason Mackenzie as President Sales & Marketing of HTC.
"We feel very strongly because it supported many operators from around the world, including the United States. Our plan is to be great with Windows 8," he said.
Focus on developing a Windows Phone 8 does not mean HTC will abandon Android, Mackenzie confirmed that the company will continue poured Android devices according to their capacity.