191 units iPhone 5 lost before launch in Japan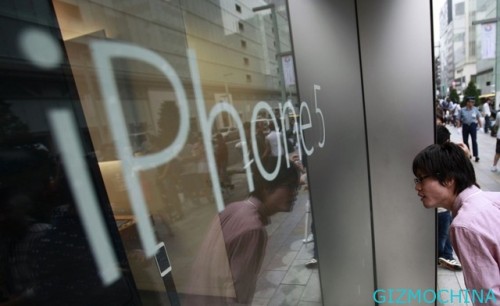 iPhone 5 not only attract for the lovers of Apple products. The thief was interested in such advanced products. As a result, a total of 191 units iPhone 5 is missing from phone outlets in Japan.

These events are known just before the sale of the iPhone 5 launching. Stores victims are losing existing store in Osaka, Japan. As a result of this incident, the store suffered a total loss of US$100.000.
The first thing to know is missing KDDI Store. In it, there are 33 iPhone 5 is missing. A witness said that before the incident loss, there are three men who hang out near the store at 3 am. Surprisingly, the three men did not participate in the line.
The next store was victimized Softbank outlets. Of these stores, thieves managed to steal all the iPhone 5, which is sold by the shop, including the iPhone 5, which is installed in the store display. A total of 116 iPhone 5 missing at this store. From the results of CCTV video footage, there are three people who become perpetrators of the burglary. In addition to the two stores, there are 42 iPhone 5 others missing from the store around.
This alleged theft perpetrators are the same principals. It came to light because of the number of actors in Softbank also known as 3 people and made at 4:26 am. In addition, the location of these stores were adjacent.