ZTE V98, Windows 8 tablet from ZTE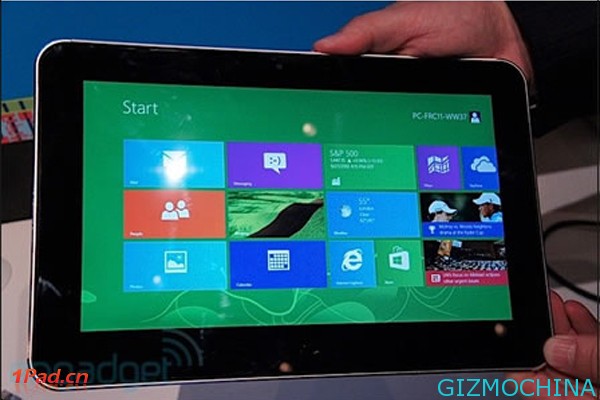 While we are know that Microsoft will b launch Microsoft Windows 8 on October 26th, and major OEM manufacturers released their own Win8 tablet, including Samsung's ATIV,  Smart Lenovo ThinkPad Tablet 2, and now ZTE its seem ready to launch their Windows 8 tablet. The ZTE V98 tablet will sports with Intel Clover Trail.

ZTE V98 is equipped with 10.1-inch 1366×768 pixels capacitive screen, the body is built from magnesium alloy with thickness only 8.9mm, powered by Intel Z2760 processor, has 2GB of RAM + 64 GB SSD, and supports microSD card expansion, built-in 2 megapixel camera and 8 megapixel camera on the back, support 1080P video playback, and support for WiFi, GPS, Bluetooth 4.0, GSM / UMTS connection, support 4G network.
As for the specific release date and price, ZTE did not confirmation to the media, while we assume about the release date should be same time with the Windows 8 launch time, it is believed that the V98 will soon meet everyone same as major OEM manufacturers almost all launched their own Win 8 tablet and now the biggest factor plagued for Win 8 sales is price and we still don't know how much the price for ZTE V98 tablet.