Ramos W30HD comes with 1920 x 1200 screen resolution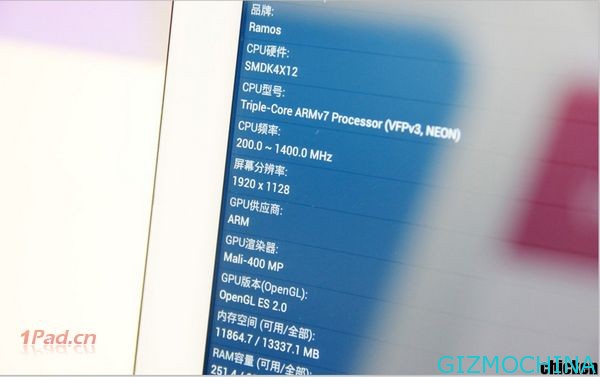 At the first appearance of Apple new iPad, the public maybe stunning with Apple's screen technology that hers has a resolution 2048 x 1536 pixels. However, in China you can get an Android tablet with a screen that has a similar resolution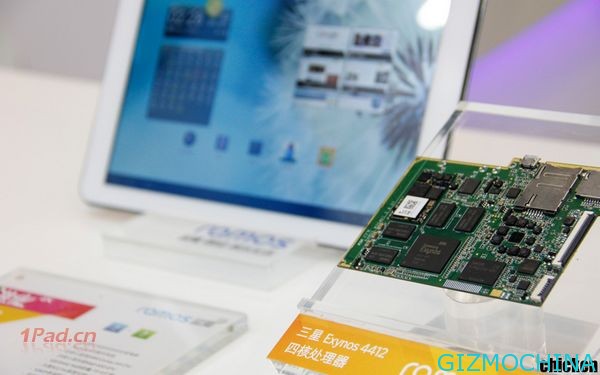 But there is another product which has lower resolution but has a good and stuning performance, thats called Ramos W30HD thats packed with a 10.1 inch screen size with 1920 x 1200 screen resolution, this tablet not yet officially release but Ramos will launch this tablet on later this month or early November.
Ramos W30HD is the upgrade version from Ramos W30, The Ramos W30HD tablet has similar form factor, shape and same mold design with W30 version, the new version is powered by Samsung Exynos 4412 quad-core processor which running at up to 1.4GHz Quad-core CPU and Mali-400 MP4 graphics processor, with 1GB of RAM (on the lauch date, the ram maybe upgrade to 2GB) and 16GB of storage space.
The body is made of aluminum alloy, has dual camera (3 megapixel rear camera and 2 megapixel front facing camera. As we mention above, the tablet has 10.1-inch screen size with 1920 x 1200 resolution screen, 224ppi tablet is crisp and clear and do not drag on processor performance. This resolution to meet the user point-to-point to appreciate the needs of the highest-definition (1080P) movie, perfect for watch the movies and play games.
Unfortunately, there is no information about the price and launching date, so stay tune and we will inform you as soon as posible.