White version of Oppo Find 5 has been exposure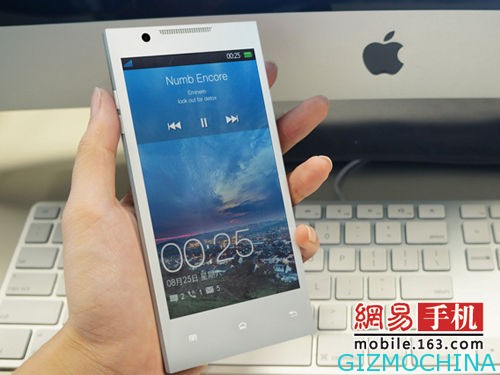 While we have a leaked picture of Oppo Find 5 smartphone few days ago, and now we have a couple picture of Oppo Find 5 white version.

The Oppo Find 5 picture has 5-inch screen display with 1080p quad-core smartphone, this is the picture of real smartphone, but we find the fact, based on picture about the Oppo FInd thinnest body is about 8mm – 9mm, not 6.9mm like ww have mention before.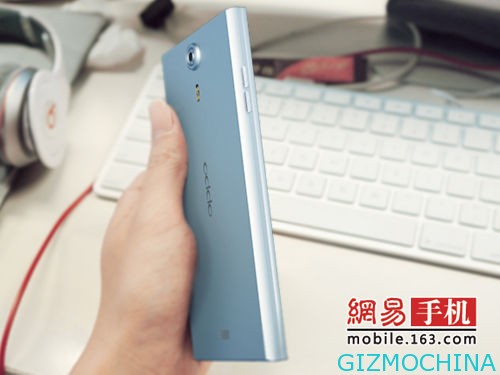 This phone also powered by 2500 mAh battery but this phone is more thinner than it's rival such as Samsung GALAXY Note II (thickness of  9.4mm) and HTC J Butterfly (thickness of 9.1mm) and Oppo Find 5 is still the thinnest phone in the lines for now.
In the hardware configuration, OPPO Find 5 powered by Qualcomm APQ8064 quad-core processor, but it also built 2GB of RAM and 16/32GB of ROM, and the screen area is the same with HTC J Butterfly equipped with 5-inch 1080P class Full HD IPS screen resolution of 1920 x 1080 pixels, and reached with 440 PPI.
The Oppo FInd 5 is equipped with 12-megapixel Sony back-illuminated camera, support for 1080P Full HD video recording. In addition to the the photographic effect exciting. Oppo Find 5 is also be pre-installed with Android 4.1 Jelly Bean operating system, and has a 2500mAh large capacity battery, and support radio function.
According to the news that the 16GB version will be sold for 2,998 yuan, while the 32GB version will be sold for 3298 yuan, of course, the final answer still have to wait until the official launch from the Oppo Companies.