The new OPPO smartphone is leaked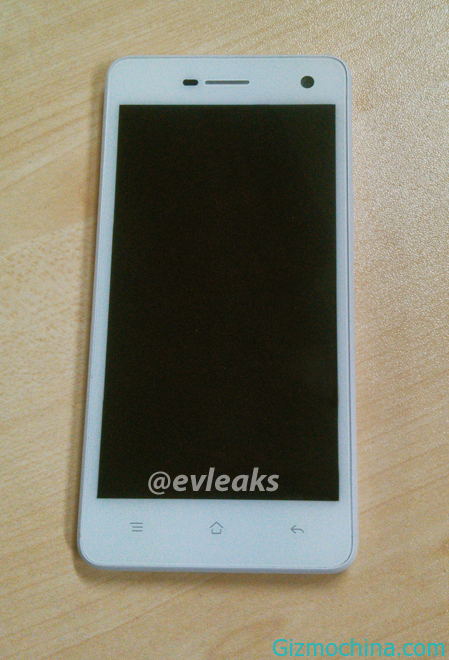 OPPO is the one of smartphone manufacturer from China which becoming more popular in global market, and this phone maker it seems is preparing their new products, the firs leaked image of unknown OPPO smartphone was leaked from @evleaks Twitter account.
As we can see on the picture above, the new OPPO smartphone does not same design with recent OPPO products, nor with the OPPO Find 5 that has a slim design with larger screen. The new unknown OPPO smartphone has different design, but has a regular Android softbutton under the screen that covered with white body.
As we can see, the new unknown OPPO smartphone has capacituve touch screen and there is a front-facing camera above the touch screen panel, while the speaker and light sensor is also locate on the above screen.
While we are not sure about this new OPPO smartphone, we've covered the news about the OPPO is working on  N-Lens N1 device that will packs with high quality camera.