LG H160, Windows 8 tablet with built in sliding QWERTY keyboard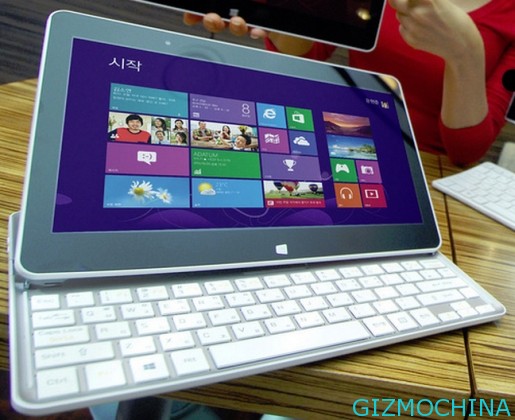 Windows 8 Tablet with a QWERTY keyboard design seems to be a trend among the producers. And now this trend was followed by LG Mobile recently introduced the LG H160.

The tablet has a slide keyboard similar to the design of the Asus Eee Pad Slider. The difference, to issue a QWERTY keyboard, you only need to press a special button near the screen, and voilla… the keyboard will appear.
The tablet design that is quite thin, which is only has 16 mm thinnest body. In addition, the tablet has a weight of 1:04 kg. Not too different with most Android tablet on the market today.
This tablet comes with a screen size of 11.6 inches with has 1366 x 768 pixels resolution. LG slipped the Intel Clover Trail processor on this tablet. LG claims that the tablet's battery can last up to 10 hours. Regarding availability, the LG still has not been announced. However, this tablet will be found for the Asian market. Hopefully will available in Chinese market soon.