Verizon document expose the HTC Droid DNA 5-inch smartphone will release soon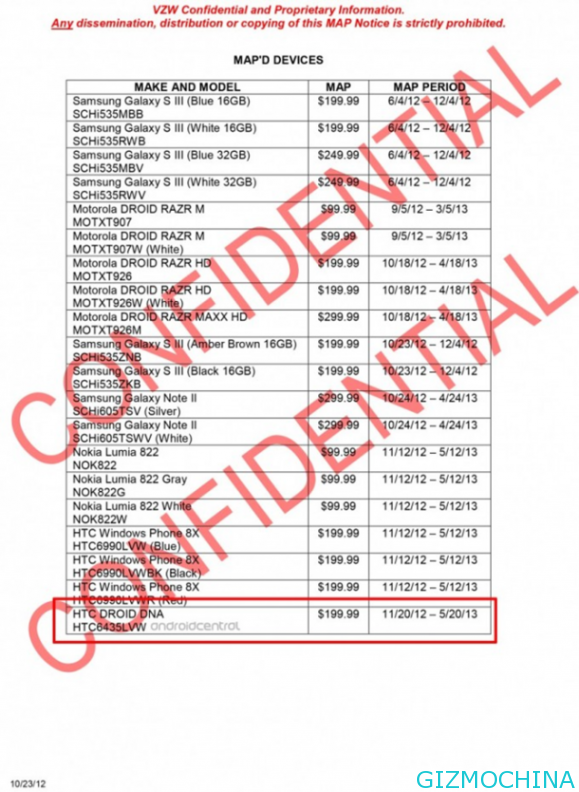 After we've heard many rumors about the new 5-inch smartphone from HTC, it's now there are another rumor that Verizon is accidentally expose their internal document which says that HTC Droid DNA with 5-inch screen size will be released soon.

The Verizon version of the 5-inch HTC smartphone will be available on the market on November 20th, the current pricing is $ 199.99. In view of its high-end positioning of – with a five-inch 1080p HD display, equipped with a quad-core processor, but for the Droid DNA formal price will be higher, the  price which appear on Verizon document is bundling price with contract.
While Samsung Galaxy Note 2, after its debut at the lowest price of $ 300. Of course, LG's Intuition officially unveiled the price is still $ 199, but it is, after all, no Note 2 as positioning. CNET contacted Verizon, but the latter denied the formal nature of the copy of the document to make any positive response.