Google releases Android 4.2 operating system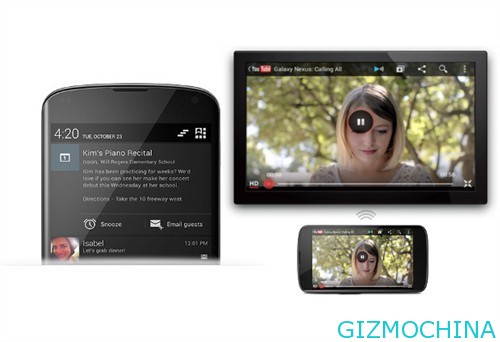 Due to the Sandy Hurricane yesterday, Google temporary cancellation of the planned Android conference in Beijing on the 30th morning, but unable to convene the conference, but did not prevent the release of the new Google product.
Google today released a new Android 4.2 operating system via online as well as entirely new generation Nexus series phones and LG Nexus smaretphone. There is small change to support new features of Google released Android 4.2 system.

Android 4.2 continue to adopt the name of the Jelly Bean, and support for tablet and mobile devices. The Android 4.2 has Android 4.1 overal aspect consistent and improved in some details, the new features include:
Shooting panoramic photos
Keyboard support sliding input
Quickly set up account
Gmail support text zoom
Increase accessibility features: finger zooming, panning the main screen, increase the output of voice and gesture mode navigation designed for blind users
Miracast support wireless display sharing
Google Now View Gmail, flight information, suggesting important activities.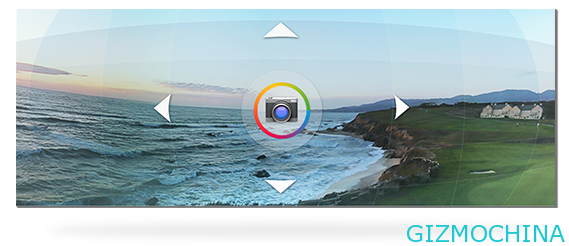 Interestingly, Google has added Apple iOS6 system to the panoramic camera feature, since many users use a very high frequency photographed, so the Android system update, which added a panoramic camera is also very necessary.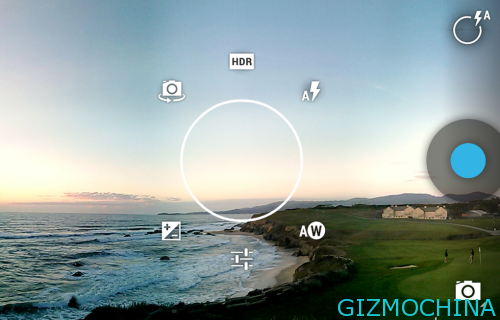 Phone input interface: users can continuously sliding keyboard, the phone will be identified according to the sliding track input text, this input will increase input speed, of course, may use this feature for the first time in the input accuracy relatively poor, there will be more good input experience familiar.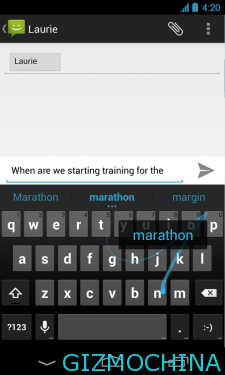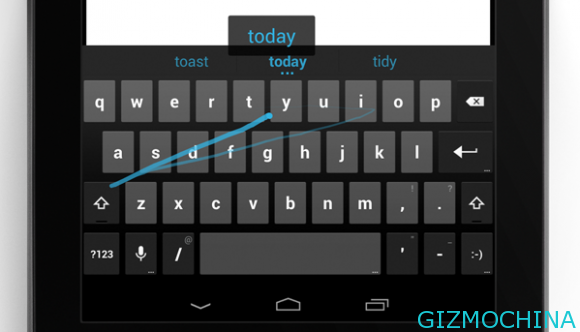 Notice in the phone's interface, the user can quickly jump to the settings interface can also switch to a different phone usage patterns in the notification interface. The original switch accounts must be completed to set unlock interface, you can quickly switch between different accounts.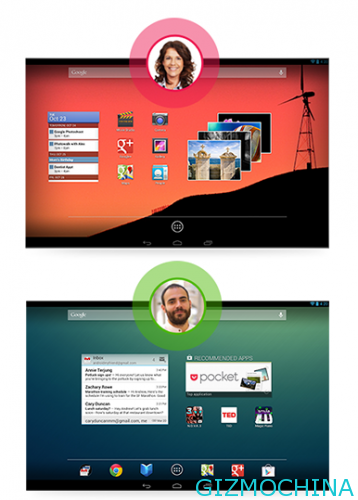 Miracast function games or video phone by wireless screen projection to a compatible TV, sharing becomes more simple.
The upgraded Google Now can greatly reduce the frequency of use of the mobile phone calendar function, because before the advent of the important dates, it will prompt you  with right information.
The Android 4.2 system overall improvement is not obvious, but these new features are more practical, the system will be built directly in Nexus 4 and Nexus 10, within the next few weeks, GALAXY Nexus and Nexus 7 will receive prompt for upgrade, As for the the system upgrades date for other Android devices can not be determined yet.