ViVO X1 beat the Oppo Find 5 as the world thinnest Android smartphone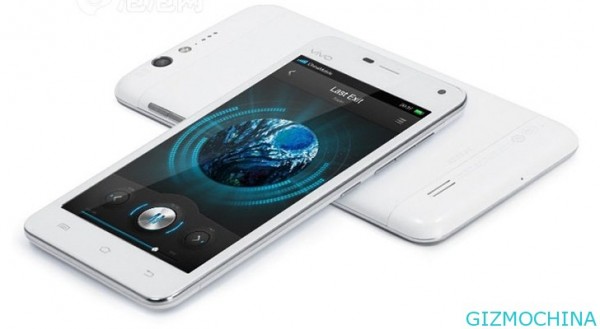 After we've covered the news about Oppo Find 5 as the thinnest Android smartphone in the world is now thats title was beat by ViVO X1, since ViVO X1 has 6.55mm while Oppo Find 5 has 6.65mm body thickness.

ViVO manufacturer had already formally introduce this phone for the Chinese market. Besides having a very slim size, this phone comes with a screen measuring 4.7 inches HD. On the inside, there is a dual core processor MTK6577.
To support the performance of the processor, 1GB of RAM and 4GB of internal storage. At the rear, there is an 8 megapixel rear camera and front facing camera that can be enabled for video calling feature.
Furthermore, the phone is launched using Android 4.1 Jelly Bean operating system. The producers had already begun to provide serv pre-order for this phone.