Oppo unveiled Oppo Ulike 2, Android smartphone with 5 MP front facing camera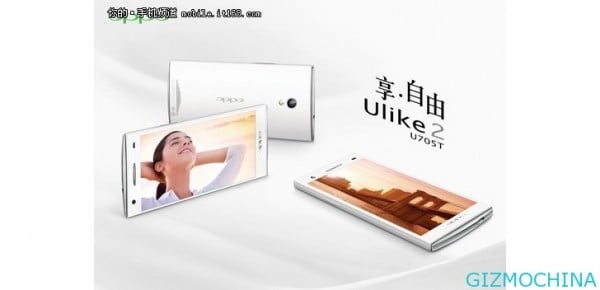 After releasing world's thinnest smartphone, the original Oppo Find, the Chinese handset maker Oppo is back with another interesting device, the Oppo Ulike 2.

The interesting point from the Oppo Ulike 2 Android smartphone is the front facing camera, while the other smartphone only packs the front facing camera below 3 megapixel camera but Oppo Ulike 2 is offers 5 megapixel front facing camera. And Oppo claimed this phone is the first smartphone in the world which pack with 5 megapixel front facing camera.
The design is very girly, with white and shiny color, Oppo is targeting this phone for woman, and the front facing camera will be equipped with software which can be act look like a mirror.
Oppo Ulike 2 packs with 4.5 inch with 540 x 960 pixel resolution, powered by dual-core processor, sports with 1GB of RAM and 16GB internal storage, while there is 8 megapixel rear facing camera as a main camera.