The new Firefly smartphone will powered by 6577H?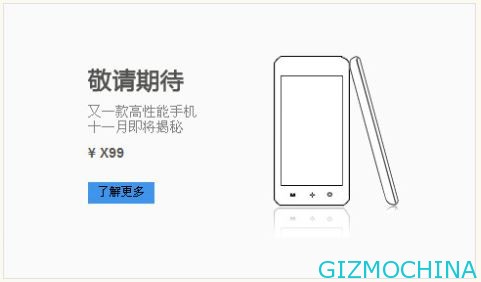 After we've covered the news about the Bifer Firefly which powered by MTK6575 chipset, and now we hear the rumor about launch a code for the "shine" dual-core smartphone.

The previous Firefly A16 smartphone equipped with the MT6515 single-core processor, but does not support the 3G network, the new machine is shining said it would, according to official sources equipped with MediaTek MTK6577 H dual-core processor, view from related presentations, MT6577 H original raw clocked at 1.2GHz, with MT6577T frequency estimation performance It also does not to weaker than MTK6577A well MTK6577T
Point of view, the new machines from Firefly has been official exposure the information from its website, in addition to carrying MT6577H dual-core processor, the new phone will be equipped with four inches IPS screen resolution of 1136 x 640 Prior to the A16 screen is only 3.5 inches, a resolution was reached 960 x 640 retina level, the new 4.0-inch screen from the new smartphone could be expected to a resolution of 1136 x 640 pixel.
How about the prices?, while for now, the official website marked as  X99 yuan, less than thousand dollars, from the price point of view of the A16, dubbed shining new machine should also have a surprise price. Many concerned about the Fireflies price are $599-699, but there is no official information about the exact price yet.