Oppo will launch a new phone on 12/12/12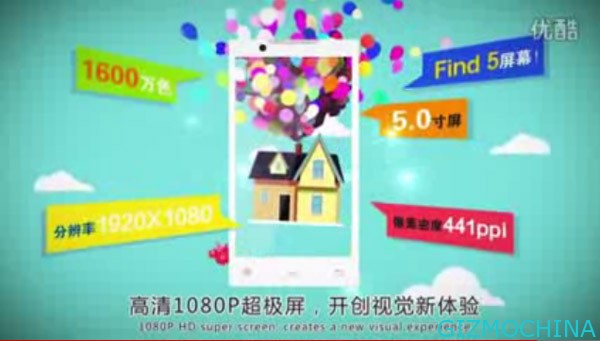 Oppo as one of domestic smartphone manufacturer has been rumored to announced Oppo Find 5, the new Oppo Android smartphone which have been covered before.

And now we have seen a real fake picture of the smartphone device come from a video released by company, from that video we can see how mobile phone evolve from years to years, and through the video we can see the Oppo Find 5 will beat the iPhone and iOS device in PPI (441 ppi, with IPS screen display).
Oppo Find 5 will has 16 megapixel camera and powered by Qualcomm S4 CPU, sports with 2GB of RAM and running Android Jelly Bean operating systems. While we hear the rumor, about Oppo Find 5 will holds its launch on 12/12/12 in Beijing.