Ronben Launched 10.1"Dual Core ComboTab
by Shine Wong Dec 2, 2012 10:22 am0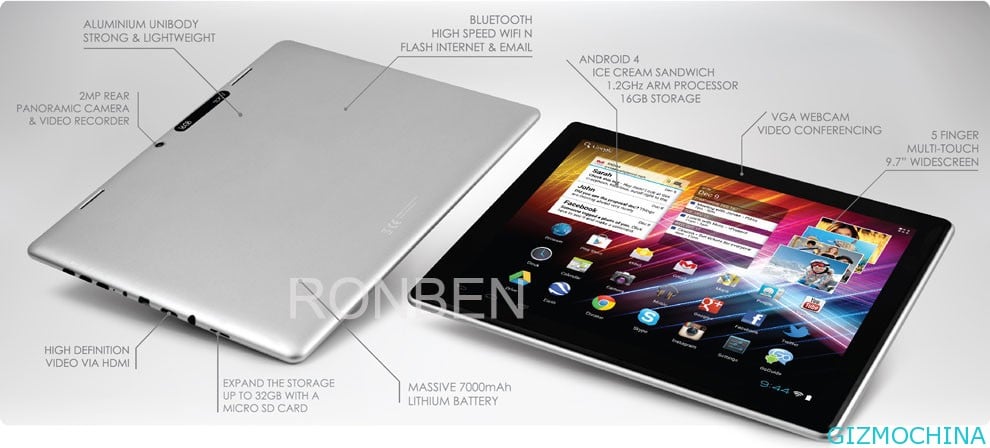 Ronben, a local OEM manufacturer in Shenzhen, China, has launched a 10.1"ComboTab, featuring dual core with IPS panel and coupled bluetooth keyboard in Nov. The elegant design grabs attention from savvy buyers.
High Resolution:
10.1" IPS panel with 1280x800pixel resolution brings a more eye-friendly display. A dual core 1.5Ghz CPU, and 1080p video decoding GPU, undoubtedly matches such a display resolution perfectly.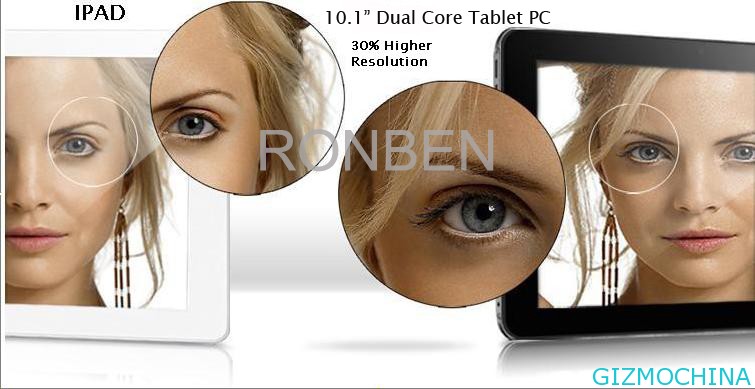 Elegant design
Aluminum housing with perfectly curved wrapping edge brings both visual and tactual enjoyment for users. Silver grey color with matt finished surface, enabling logo to be laser-engraved, offers flexibility for OEM manufacturing.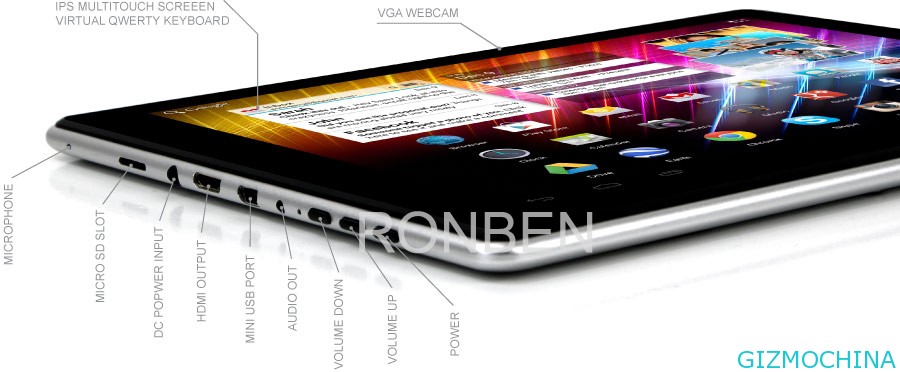 What's more, the frontal 2.0 Mega camera and rear 5.0Mega camera reach expectation of global market.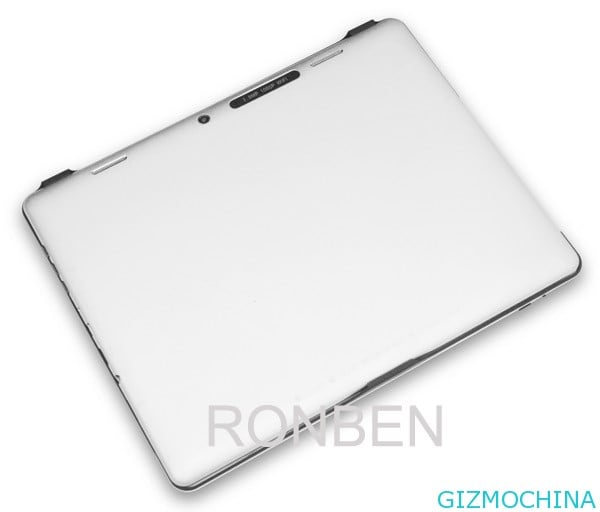 Combo concept:
This 10.1″ tablet is equipped with coupled bluetooth keyboard, origined from concept of "Combination".  Look at below pictures.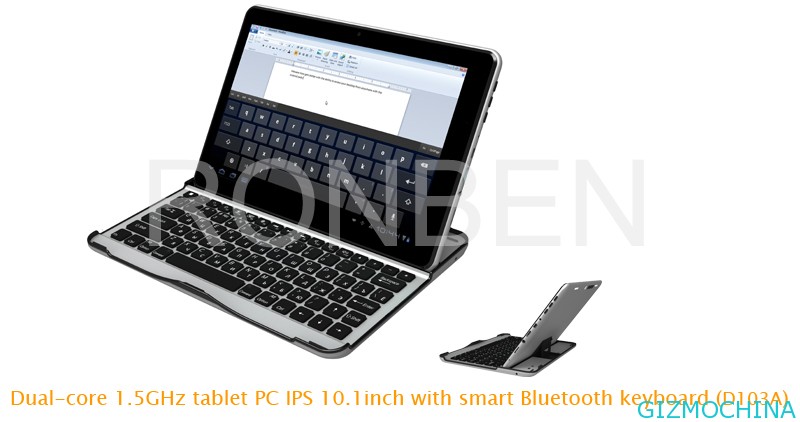 The keyboard works in different ways. It's a docking station when it props up the tablet with its little bracket. It's a holder or a protector when it clamps the tablet PC from face side or back side.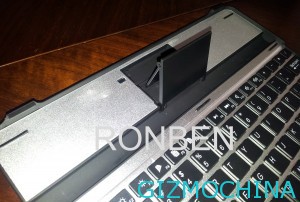 It's said that its 3G version will come in Dec.2012. Let's keep attention.
Source from: http://www.ronben.com/