Review: Meizu MX2 VS Xiaomi Mi2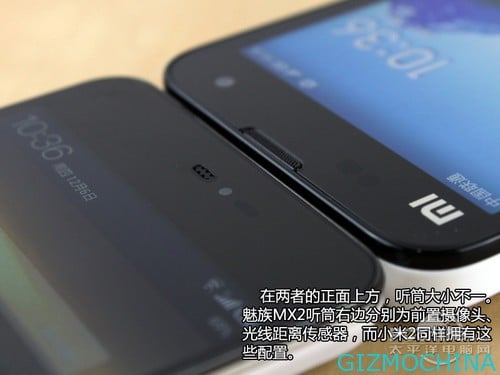 Meizu MX2 become the most popular mobile devices these days, because this phone is the latest technology from an Android phone, there are other phones besides this, there is Xiaomi which has followed the same form factor with the Meizu.

For a while now, we have a comparison table between Meizu MX2 and Xiaomi 2 Android smartphone, as you can see below: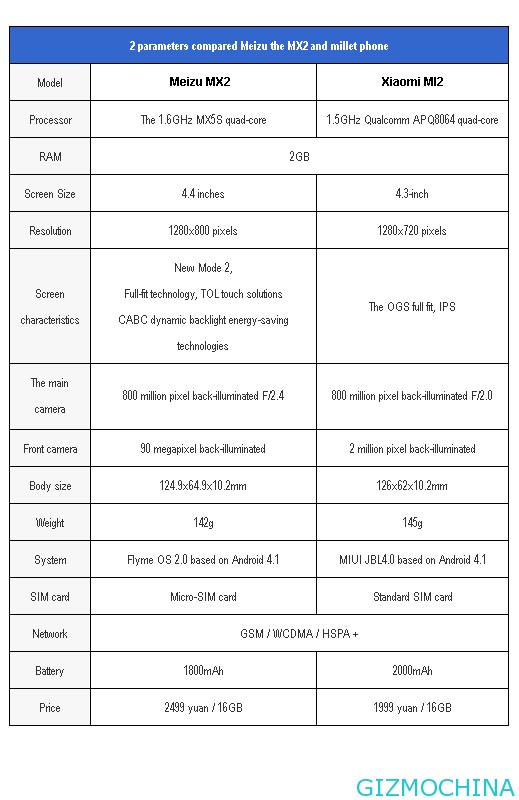 The chip performance in both smartphone is different, while those smartphone using same technology, the quad-core processor. The remaining aspects of the screen, the camera is also reached a level of mainstream flagship. The Meizu MX2 used is depth customization Flyme OS 2.0 user interface and Xiaomi smartphone equipped with the same depth customization, MIUI system, both of which are based on the Android 4.1 operating system.
There is a video demo to shows both smartphones while both phone is operation, picture browsing, and games load faster performance. Video recording performance, boot time and system performance.
Camera Comparison:
Meizu MX2 and Xiaomi has good camera and equipped with nowadays more advanced camera function is also a great deal of diversity from both phones.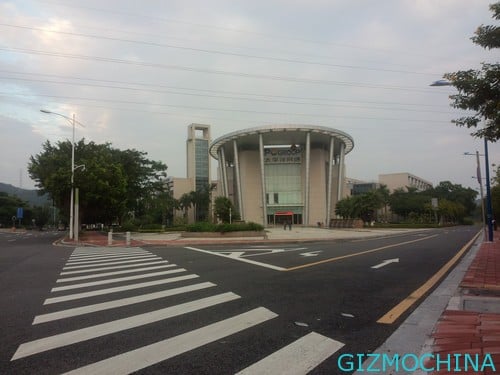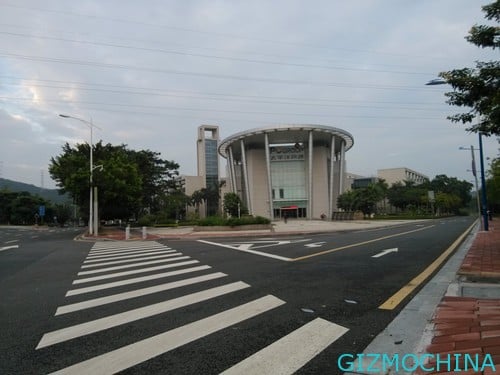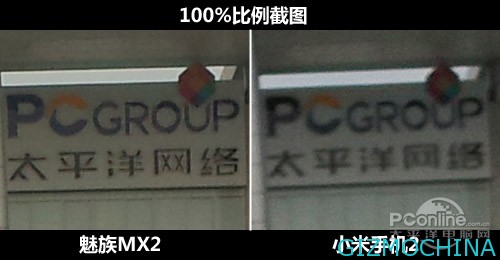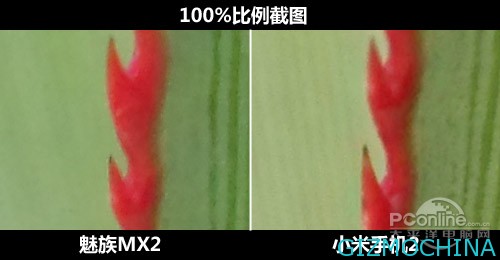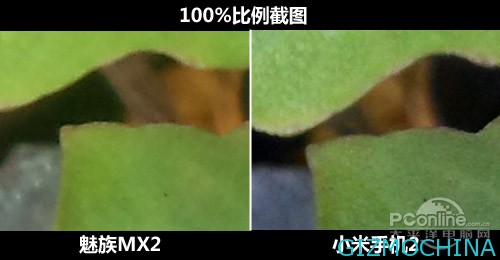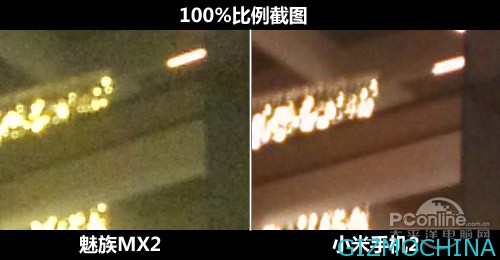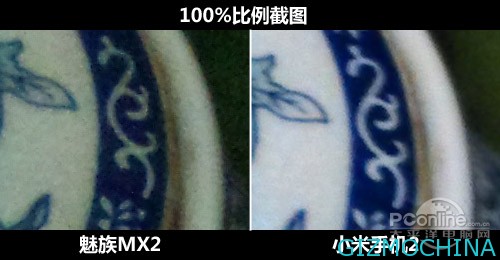 The system on Meizu MX2 engineering version not yet been fully optimized. Currently the engineering version of the main problems is the white balance is not allowed, while the dark light and night performance is relatively common. At the same time, the scene select Auto, the macro can not focus, so the user must set the scene manually adjust to the macro mode.
Appearance and Design:
Meizu MX2 and Xiaomi smartphone in the first perception really is similar to Panda's black-and-white color with a little grave, not being in the elegant alternative and penetrate the fashion sense.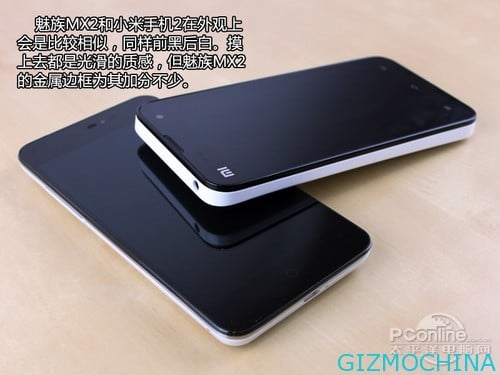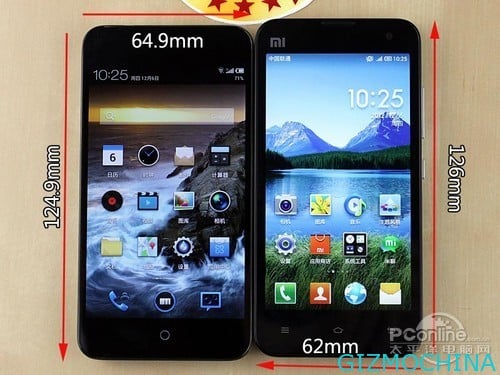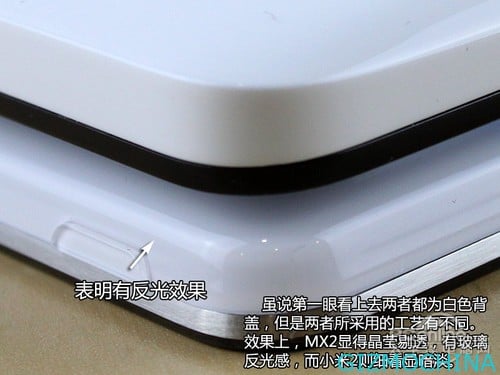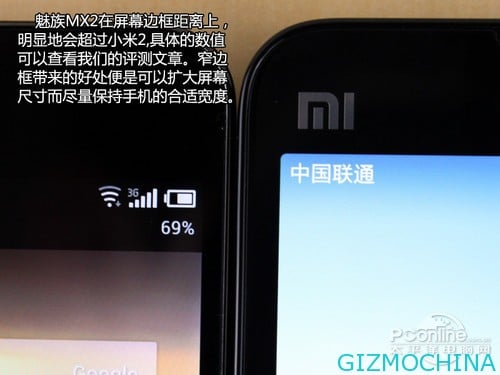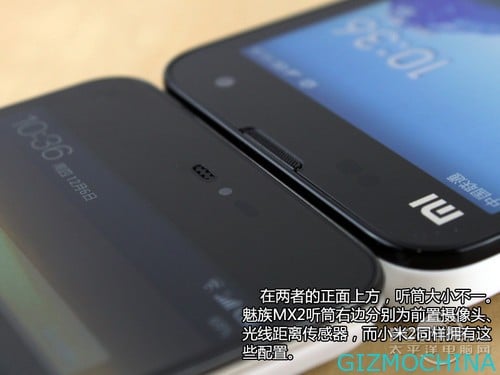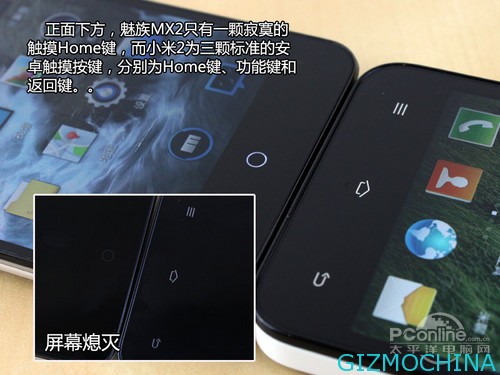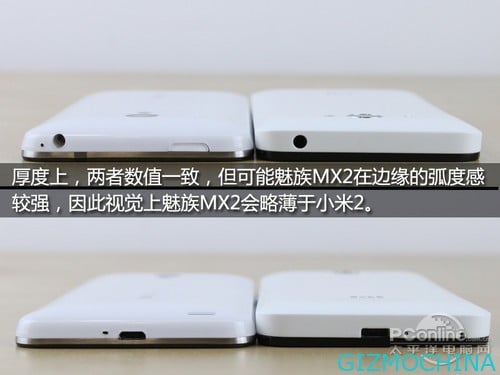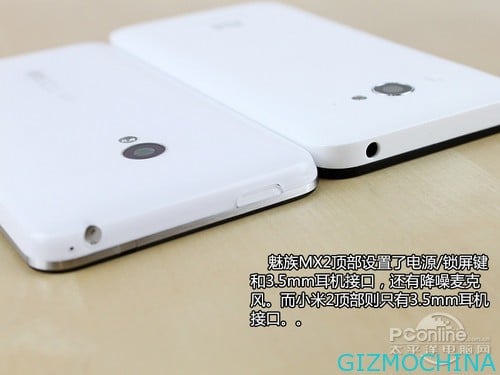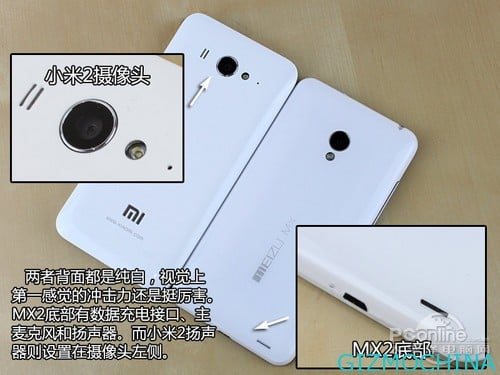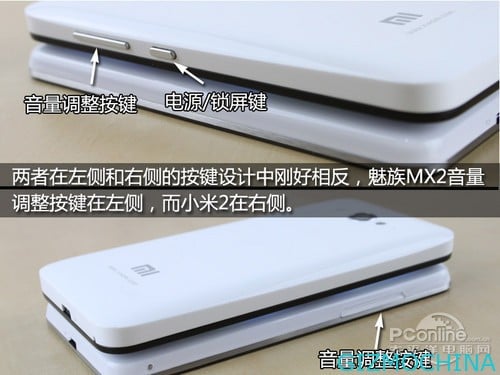 Both in length and width value is closer to Meizu MX2 will appear wide and a little shorter, millet mobile phone is relatively slender. Grip above the difference is very small, because the measurements are closer apart Texture of the back cover is also similar, more smooth.
Both phones has silky texture and rear cover will give similar when hold in hands, but their use of technology will be different. Meizu MX2 is still using the previous generation MX double injection technology, as if covering the surface with a layer of pale crystal, transparent and bright, and millet phone using paint technology in general, white and smooth, equally good.
Screen contrast
The Meizu MX2 equipped with 4.4-inch screen display with 1280×800 resolution screen, New Mode with full-fit technology; While Xiaomi 2 packs with a 4.3-inch screen display with 1280×720 resolution full fitting IPS screen. How about the display of both phones?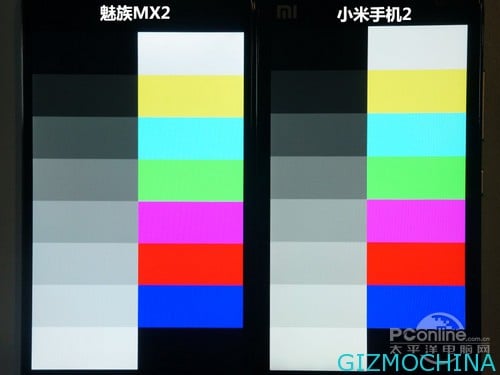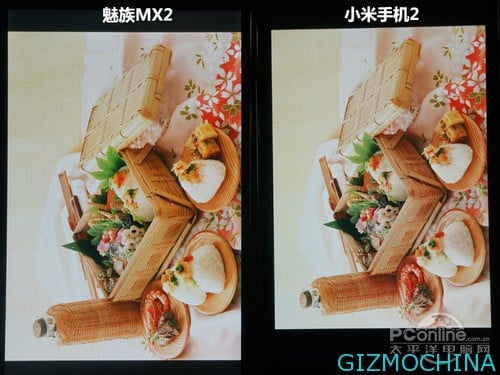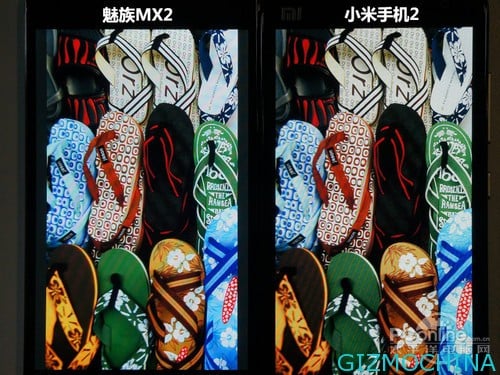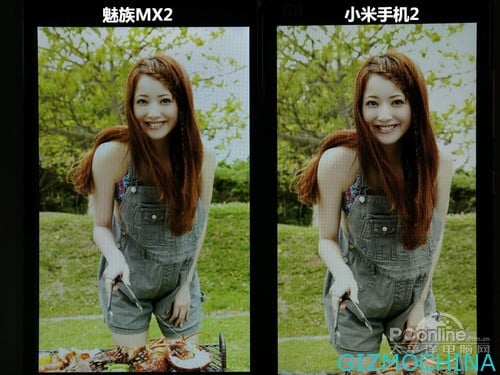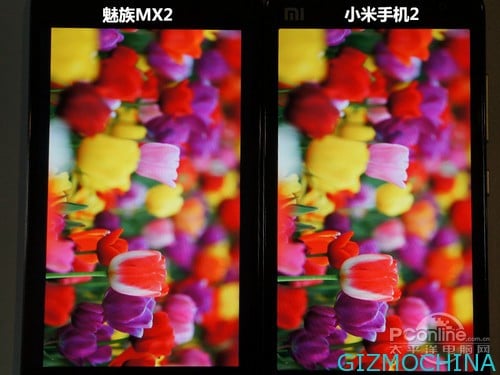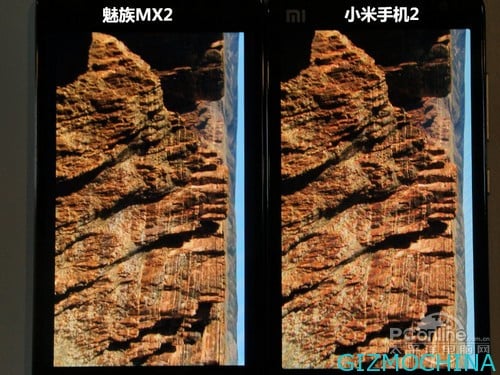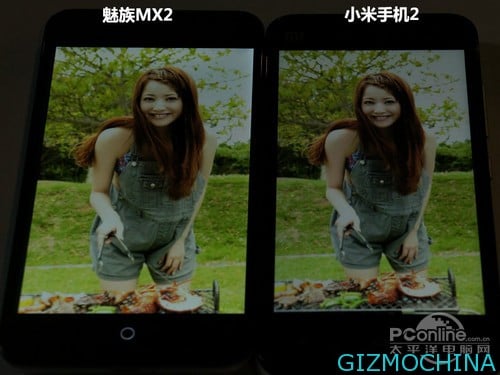 The above comparison, we can see the difference between the two is not obvious, are all excellent level, the millet screen saturation will be a little higher, viewing angle MX2 performance will be a little better.