MediaTek announced quad-core SoC chipset for middle to upper class handset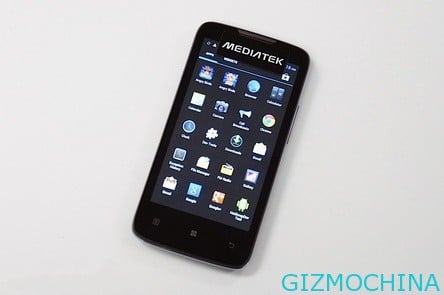 Semiconductor company MediaTek which has just announced a quad-core SoC chipset, this is world's first commercial MT6589 series is based on the ARM Cortex A7 CPU architecture. Qualcomm announces quad-core SoC chipset will first but MediaTek chips will be marketed in the first quarter of 2013.

MT6589 uses four core Cortex A7 with 28nm technology which, according to the ARM processor is the most efficient power. This chip is combined with a PowerVR GPU Series5XT and multi-mode modem UMTS Rel. 8/HSPA + / TD-SCDMA made by MediaTek.
The chip also supports for dual-SIM and dual-standby, recording and 1080p video playback 30fps/30fps low-power, 13MP camera with Integrated ISP, FHD resolution to display (1920 x 1080 pixels), and advanced image processing for DTV picture quality level.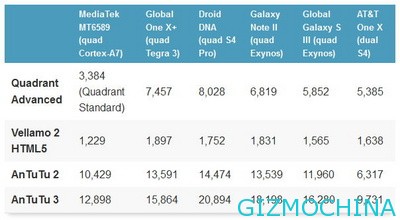 Additionally MediaTek MT6589 also supports Cool 3D package that supports stereo camera and display 3-dimensional, real-time 2D to 3D conversion and interface optimized for 3-dimensional. MT6589 also use technology to share content Miracast multilayar and supports WiFi connection combinations of 802.11n, Bluetooth 4.0, GPS and FM radio.
This Chip aimed to using for middle to upper class handset is expected to be used at the beginning of 2013.