The Coolpad 7275 launched, uses MT6589 quad-core chip and only has 512Mb RAM
Recently, Coolpad launched a new cell phone in collaboration with China Unicom, the Coolpad 7275 which is obviously an upgraded version of the 7270 based on the number.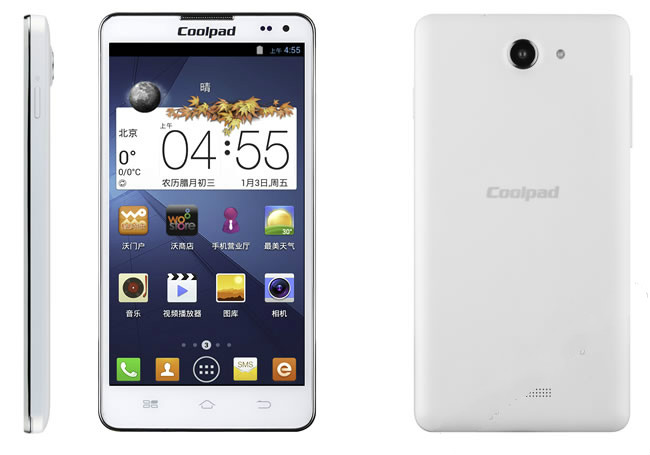 An entry-level product, the Coolpad 7275 is another low-end device with a big screen but its design is not so bad. It has a completely white body and sports a 5.5-inch screen. It is 78mm wide and 151mm long which gives a pretty good screen ratio. Its thickness is a bit more average though, measuring about 9mm.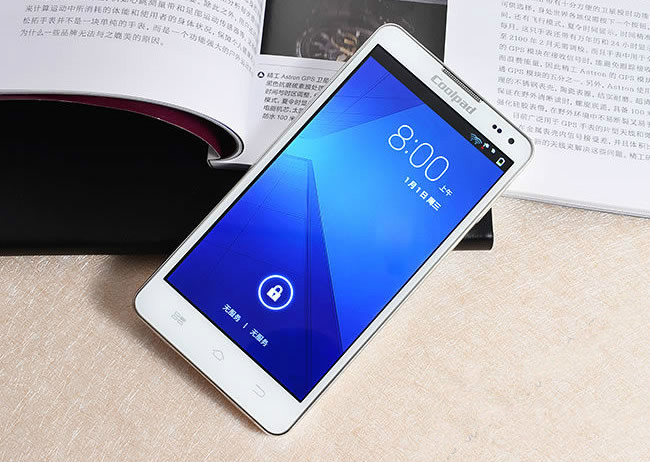 The Coolpad 7275's 5.5-inch FWVGA display screen is its main selling point as its other specifications are only so-so. It carries the MT6589 quad-core chip which few phones carry now and has 512M RAM, 4GB ROM, a .3mp front-facing camera, a 5mp rear-facing camera, and a 2500ma battery. Its operating system is the Android 4.2. It also supports WCDMA/GSM dual-SIM and China Unicom 42M high-speed 3G internet.
While the 7275's specs are far from great, it is very affordable as its official price is 799 RMB (129.61) while its above-the-line price is 560 RMB (90.84 USD).