ICOO ICOU10GT, AllWinner A31 quad-core tablet with 1099 yuan price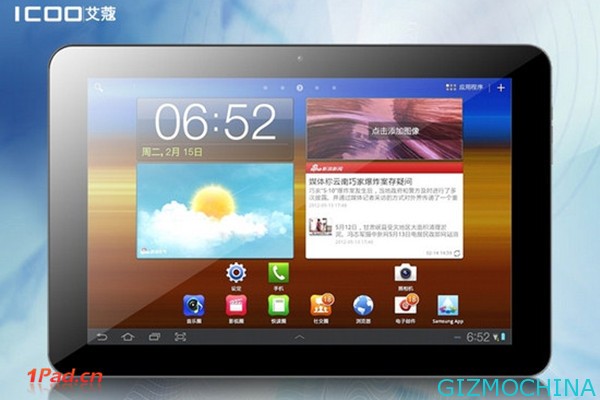 We have covered in the recent article about the 'quad-core' tablet which powered by AllWinner A3, Rockchip RK3188 seems to be the popular domestic tablet on the market today.

The one of domestic tablet manufacturers have launched the new tablet that equipped with AllWinner A31 or Rockchip Micro RK3188 quad-core is ICOO ICOU10GT. This tablet is sports with 2GB of DDR3 RAM and running Android 4.1 operating system and upgradable to Android 4.2 Jelly bean OS, the interesting point is the price of this tablet will be 1099 yuan.
The ICOU10GT tablet device is powered by AllWinner A31 chipset, this quad-core tablet really making flow, Let us preview, take a look at the appearance of the detail body from the pciture below: