Onda V972 and Onda V812 quad-core tablet with AllWinner A31 chipset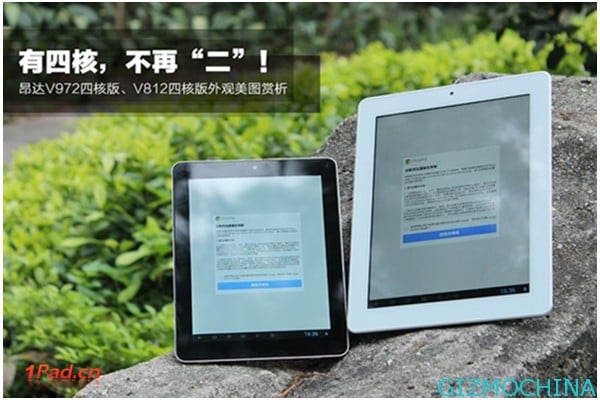 While we have covered the news about the Onda V972 Android tablet, and now we have another version of the Onda tablet is called the Pnda V812 with quad-core chipset.

On December 5, Onda and Allwinner Technology held a press release conference inGuangzhou. Onda V972 and Onda V812 equipped with a quad-core Allwinner A31 processor were officially launched at the press conference. Onda unveiled the main configurations and selling price of Onda V972 Quad Core, and 8-inch Onda V812 Quad Core android tablet.
In this article we want to show you the picture of both tablet device and both machines have white and black two colors for the user, this tablet device has a same form factor with Apple iPad. The camera also support for takig 1080P video and can take 10 continous picture. While the 2 megapixel front facing camera can make a video call too. Let's take a look below: