Huawei 5 inch 1080p quad-core machine price as long as 3299 yuan?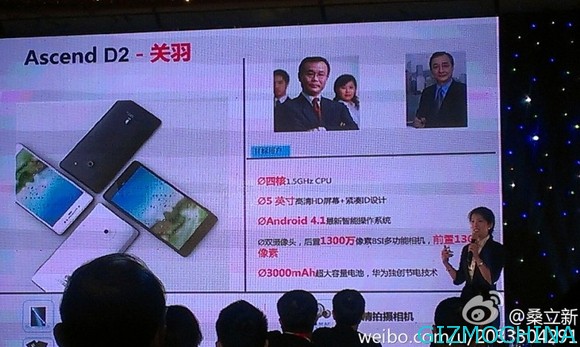 For the forthcoming opening of the CES 2013 exhibition, Huawei launch WP8 phone, but also come up with multiple exposure of 5-inch 1080p phone Ascend D2, and now sources have once again exposed its price.

The sources claimed that Ascend D2 will be have 3299 yuan price of an initial period, its time-to-market for the end of January next year, with the debut of WP8 phone W1 price of about 1,499 yuan, together with D2 started selling.
View from most of the news, Ascend D2 with a 5-inch 1080p screen, built-in 13-megapixel back-illuminated camera 1.3 megapixel (front facing camera) and 3000mAh capacity battery, run Android 4.1 system, equipped with a 1.5GHz quad-core processor, the model should still Hass K3V2.
More interesting is that after the chairman of the company's terminal Yu Chengdong revealed microblogging worried too high specification Huawei Ascend D2, perhaps the machine's processor is Hass K3V3 with 1.8GHz clock speed.