SONY Xperia Z Will Be Launched On January 9th
by Shine Wong Jan 5, 2013 1:37 pm1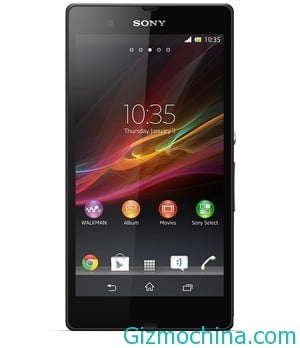 In the early morning of January 6, received from Sony official email, theme of "ready to go beyond the ordinary" , the text said" Three days later, we are about to publish the distinctive new! This section from the the Sony Xperia most innovative smart phone will definitely make you put it down …". If you concerned about the phone might have guessed that this is a warm-up before the Xperia Z released three days later, at Beijing time on January 9.
Latest exposure Sony Xperia Z will be equipped with a quad-core Qualcomm APQ8064 processor CPU clocked at up to 1.5GHz with 2GB RAM and 32GB of storage space, the screen size of 5.0 inches, a resolution of 1080p level of 1920× 1080 pixels, while supporting Sony's own second-generation Sony Mobile BRAVIA Engine image processing engine technology, screen glass the Dragontrail manufacturing, Dragontrail glass gorilla glass strength more than three times as hard.
In addition, SONY Xperia Z will a 13-megapixel rear camera is expected to carry has been equiped first OPPO Find5 to Sony's latest stack CMOS sensor, front camera 2-megapixel.