Lenovo released five new IdeaPhone series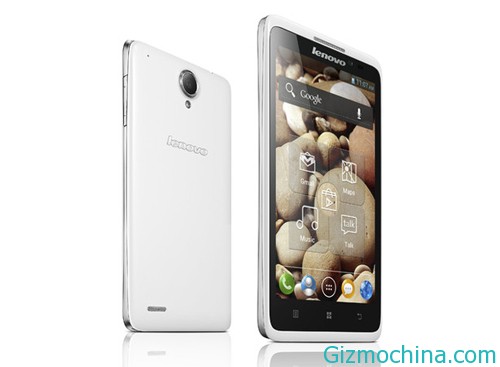 Lenovo have just released five IdeaPhone that running Android operating system, including S890 smartphone. Lenovo IdeaPhone P series is the relative high-end smartphone for enterprise market, while the A series is positioned for entry-level market.

And now Lenovo has been introducing 5.5-inch dual-core K900 smartphone which powered by Intel processor. Now, Lenovo has become increasingly comprehensive products on the smartphone lineup.

Lenovo IdeaPhone S890 has 9.3mm body thickness, packs with 5-inch screen size with  960 x 540 resolution IPS screen, 178 degree wide viewing angle. Powered by dual-core Cortex-A9 architecture processor running at 1.2Ghz clock-speed, and equipped with Android 4.0 Ice Cream Sandwich operating system, instead of Jelly Beans. There is 8 megapixel main camera and 3 megapixel front-facing camera. Powered by 2250mAh battery capacity, the weight of 176 grams.
Lower relative positioning of the products is Lenovo IdeaPhone S720, packs with 4.5-inch screen size with 960 x 540 screen resoluiton that uses IPS panel, is also a 8 megapixel rear camera. The battery capacity is reduced to 2000mAh, the phone thickness is only 9.9mm.
There is another Lenovo IdeaPhone P770 for enterprise market which packs with anti-virus security software, powered by 3500mAh battery capacity, able to guarantee a full day of send and receive e-mail and phone call.
The other low-end market is Lenovo IdeaPad A800 which packs with  4.5 inch screen with 854×480 resolution, while the processor running at 1.2Ghz clock-speed.
And the last but not least, there is entry-level smartphone is Lenovo IdeaPad A690 which powered by 1Ghz processor, packs with 4 inch screen size with a resolution of 800 x 480 pixel.
The entire series of Lenovo IdeaPhone support for dual SIM card, the smartphone will be available in Chinese market this months, according to the news, this phone also available in several market.