Lenovo K900 goes on sale on May 6th 2013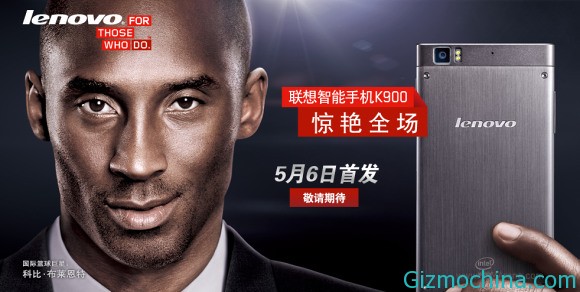 While we've ever covered the news about the Lenovo IdeaPhone K900 before, is now we have another news that those phone will be available on the market soon,

The new 5.5-inch IPS screen mobile phone with an Intel Atom Z2580 Clover Trail + dual-core 2GHz mentioned will soon be sold in the market on May 6th, 2013 in China.
Unfortunately, there is no information about the availability of those phoe in another country so far.
Lenovo claim that the phone is more responsive performance. While the Lenovo IdeaPhone K900 camera has the same resolution as Sony's latest Xperia Z. The camera has a resolution of 13 megapixel Exmor sensor with f/1.8 lens and aperture.
The Lenovo IdeaPhone K900 is offers with 2999 yuan  or around $483 USB price tag.