200.000 units Xiaomi Mi 2S has been sold in 45 second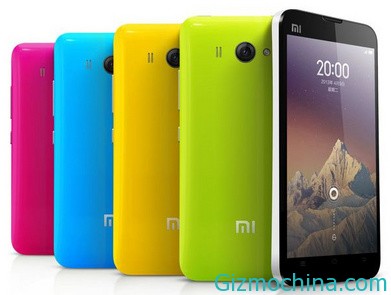 The one of China smartphone maker, Xiaomi has gain the success, Xiaomi has been success to selling their new Android smartphone Xiaomi Mi 2S, this phone has been sold for 200,000 units in 45 second since it's released.

This phone is also offers with affordable price, the 16GB version is offers with 320 price tag while the 32GB version is offers with 370 price tag.
The Xiaomi Mi 2S is the new flagship smartphone from Xiaomi which powered by Snapdragon 600 with 1,7GHz quad-core processor, this phone is also packs with 4,3 inch screen size with 720p, 2GB of RAM.
As we mention before, this phone is also beat the Samsung Galaxy S4 smartphone through AnTuTu benchmark. However, the scores obtained witha lower resolution screen of the Galaxy S4.
For a while now, Xiaomi is offers in Chinese market and not available in the market outside China. While the other Chinese manufacturer, Oppo has been available in other country.