Apple officially launch their iPad with 128GB storage capacity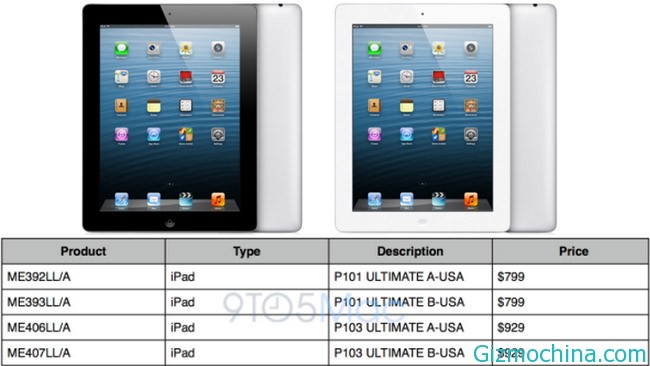 Apple has just announced the availability of the latest iPad tablet. The fourth generation of the iPad also has major advantages such as storage capacity is much larger than its predecessor.

The new iPad now has 128 GB storage capacity. In addition, the iPad has a similar design to the specification that is not much different from the previous iPad.
The new iPad is also available in two versions, the WiFi version and the WiFi + cellular version. Unfortunately, the new iPad is sold at a very expensive price. For the WiFi only version, has $800 USD price, while for celluar + WiFi version is priced at $929 USD.
The new iPad offers a 9.7 inch screen size that has Retina Display technology. In addition, there are A6X chip, FaceTime HD camera, iOS 6.1 and a fast wireless capabilities.