Asus PadFone Infinity, 5 inch smartphone and 10 inch tablet with quad-core chipset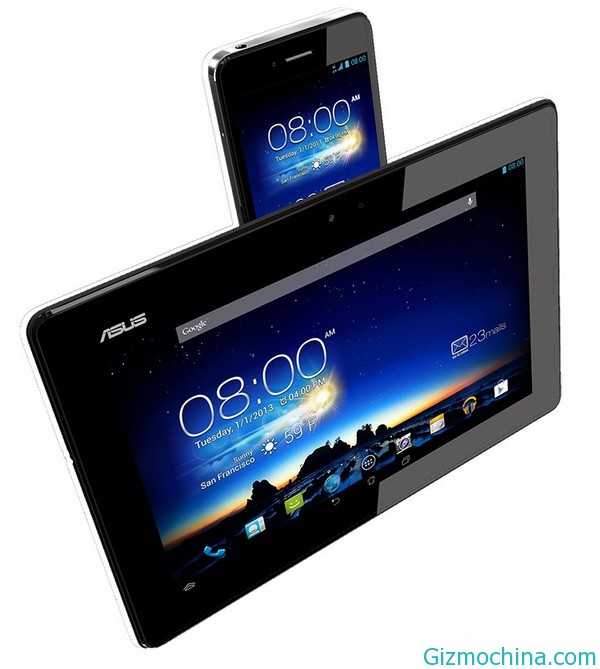 At MWC 2013 which held in Barcelona fews weeks ago, Asus also introduced the successor of Padfone 2 product, thats called Asus Padfone Infinity  that has the same concept as its predecessor but with a much more great specifications.

Where the resolution of both phones and tablets as docking equally capable of displaying Full HD resolution and uses Super IPS + screen display. Additionally Padfone Infinity smartphone size is has 5 inches screen size, while the previous version (PadFone 2) is only has 4.7 inches screen size. The density of pixels on a smartphone is quite high at 441 ppi.
The processor of Padfone Infinity upgraded to quad core 1.7 GHz Qualcomm Snapdragon speed 600 with Adreno 320 GPU, and sports with 2GB of RAM, 64GB of Internal storage and running Android OS 4.1.2 Jelly Bean.
The 64 GB of internal storage is also has a relatively large compared to other gadgets, as well as this phone has supports 4G LTE and DC-HSPA+,  Bluetooth version 4.0 and WIFI.
The battery capacity also more power to 2400 mAh for the smartphone is capable of providing 19 hours of 3G talk time up to 40 hours of being in the position of the tablet docking station with 5000 mAh battery capacity.
The Padfone Infinity is equipped with 13 megapixel of camera with f/2.0 lens and a dedicated processor to improve image quality in low light conditions and also capable of capturing images continuously for up to 100 images at the speed of 8fps, the camera also capable of recording Full HD video.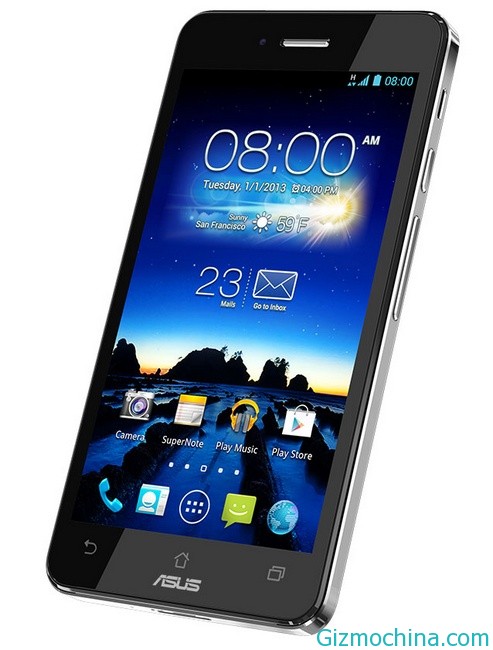 The Asus Padfone Infinity price estimated to 999 euro or $1200 USD, which is quite reasonable considering the high specification and we got a two "device" in one package.