Pantech Vega No.6 is ready to hit International market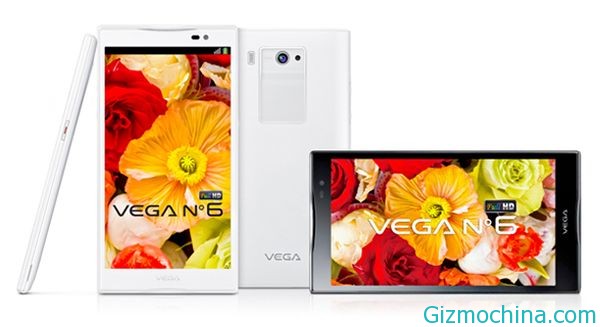 Pantech Mobile has some interesting mobile products, and their new products is the Pantech Vega No.6, which offers with a 5.9-inch giant screen.

The good news, the phone is now not only sold in the South Korean market. Pantech has decided to start selling the phone for the International market. Unfortunately, no mention of which countries will be visited bythose smartphone.
One of the countries that have been visited by Pantech Vega No.6 is Hongkong. But those phone is sold at fairly high prices. The consumers are required to pay for $770 USD.
Phantech Vega No.6 is a 5.9-inch phablet device with full HD resolution. This phone running with Android 4.1 Jelly Bean operating system and sports with 13 megapixel rear camera, 2 megapixel front-facing camera, 2GB of RAM and powered by a 1.5GHz quad-core Snapdragon processor.