Koobee Max Android smartphone ready to launch at March 22nd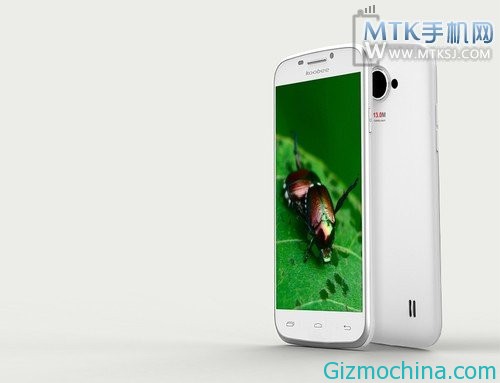 There is a lot of quad-core Android smartphone out there, and we have a leak information about the new quad-core smartphone from Koobee, thats phone is Koobee Max which ready to launch at March 22nd this year.

We also has a leaked picture of Koobee Max smartphone which has a nice design. The main difference is that the original larger curvature of the corners into the design of the small curve, while the arc of the upper and lower ends of the fuselage design disappears, into the straight style, the overall design closer with the I90, less the original slender mellow beauty.
This phone will has 5 inch screen size with 1080 Full HD screen, high-definition camera with a 13 megapixel back-illuminated rear camera, and will also have a separate audio chip is mounted to provide hardware support for the excellent audio and visual effects. This phone also  equipped with a 28-nanometer process, quad-core processor.
You can take this phone through the Android-sale.com website and make your friends jelous.