Xiaomi trial Android set-top box in three city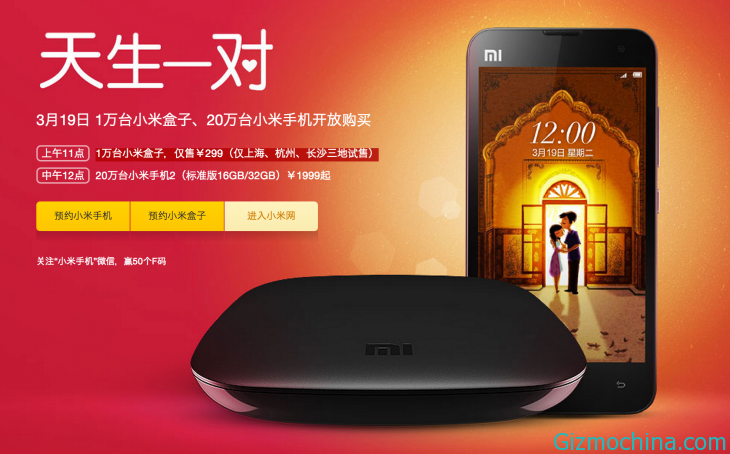 After we've covered the news about Xiaomi TV fews month ago, and now we have a good news that Xiaomi has been trial the Android-based set-top box TV in three city after signing broadcast deal.

While for now, the device is hit the market but not too much user aware about this new device since the services is limited to few country in China and since march 19 Xiaomi only preparing the 10,000 units for the first batch.
When the first announced in the last November, the Xiaomi set-top box TV is offers with $64 USD but now the price has been reduce to $48 USD.  In late January, Xiaomi announced a significant partnership with Chinese television network iCNTV that gave it the necessary industry in to receive approval for the device.
Xiaomi has been packs the set-top box device with Android operating system with MIUI user interface and offers with a several broadcast services in China. In order to get help building the software, Xiaomi acquired third-party Apple TV app maker Duokan.