Galaxy Tab 3 will be powered by Octa-Core processor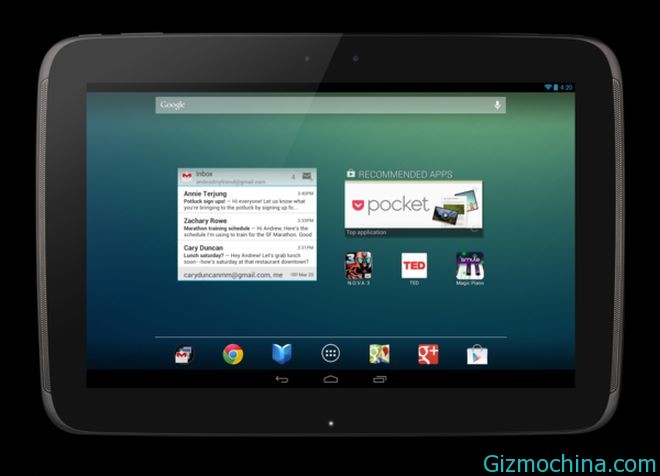 Samsung is preparing their new gadget from the realm phablet and tablets. The phablet device will be calle as Galaxy Note III, while the tablet version is called Galaxy Tab 3.

Obviously with the new gadget status, both devices must also be outfitted with the most high-end specifications.
For Galaxy Tab 3, for example, reported that this device would appear to  wider screen 10.2 or 11.6 inch super AMOLED display brings full HD resolution.
According to rumored to be lauched with eight-core Exynos processor 5 Octa. Of course this is the 'brain' to end devices owned by Samsung, so the ability was going to be awesome.
Boy Genius Report reported that the Samsung Galaxy Tab 3 and Galaxy Note III will be released this year, precisely in September or in the IFA 2013 event held in Berlin, Germany.
Samsung previously has sports eight processorin non-LTE version of the Galaxy S4. Thats uses Exynos 5 Octa. However, the processor is not pure 8 cores.
Exynos 5 Octa use of the ARM architecture called big.LITTLE. More accurate to speak of it as two quad-core processors work according to need rather than a chip with 8 cores.
There are four high-performance processor core with a clock speed to 1.6 GHz and four cores of the more efficient power on, the clock speed to 1.2 GHz. Each called Cortex A15 and A7.
ARM describe A15 suitable for heavy duty such as playing games. While the Cortex A7 is intended to perform lighter tasks, such as for basic phones operation.