The picture of Ramos Mini Pad X10 tablet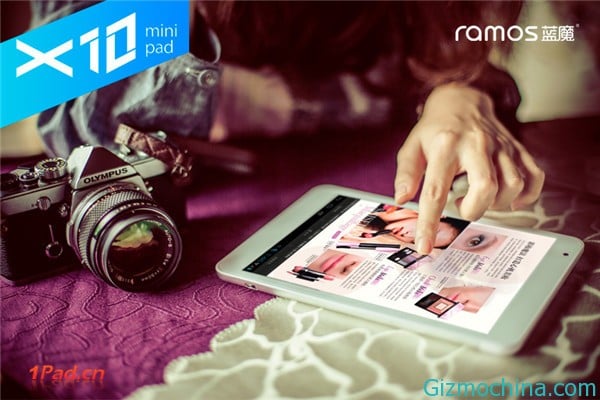 Ramos Mini Pad X10 is a tablet device that offers high flexibility and mobility, this device offers easy to cope with your daily habit.

As we have ever review before, the Ramos Mini Pad X10 packs with 7.85 inch IPS screen that  has same supplier with Apple iPad Mini, the display is very brilliant.
Powered by quad-core processor, and support for 10-point touch screen at same time, this tablet also has a slim body with only 8.8 mm thickness. Very beautiful and elegant to the make your life easier.
You can purchase this beautiful tablet through Android-sale.com and get the special price for you.