Hyundai T10 Quad-core tablet offers with $270 USD price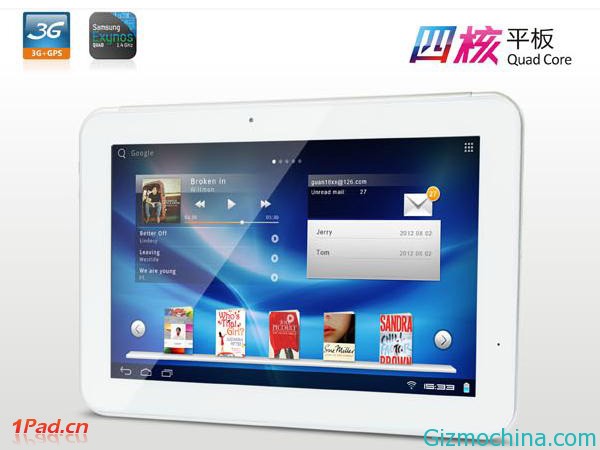 While there is many 10 inch tablet which offers with phone function out there, we can find the products like Samsung and Asus PadPhone. One of Chinese manufacturer Hyundai also trying to compete in this market.

We all know Samsung is offers Galaxy Note 10.1 (N8000) with high price and Asus PadPhone 2 is also offers with not affordable price, but Hyundai T10 is the 10.1 inch Android tablet device which packs with a high-end feature and specs but offers with very-very affordable price.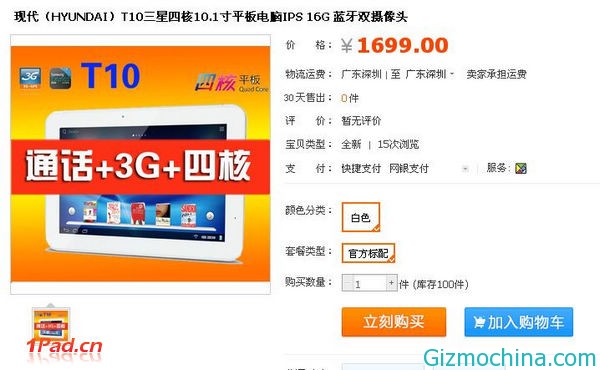 Hyundai T10 is offers with only 1699 yuan or around $273 US for 16GB storage capacity, powered by Samsung Exynos 4412 quad-core A9 processor with 2Gbof RAM, the 10.1 inch screen size with 1280 × 800 IPS screen, running Android 4.0 Android but we assume that tablet aso upgradeable to higher Android version. This tablet also has dual camera, built-in 3G, GPS and also Bluetooth and preloaded with dozens of applications.