The new Hyundai T7s hit the market with more powerfull specs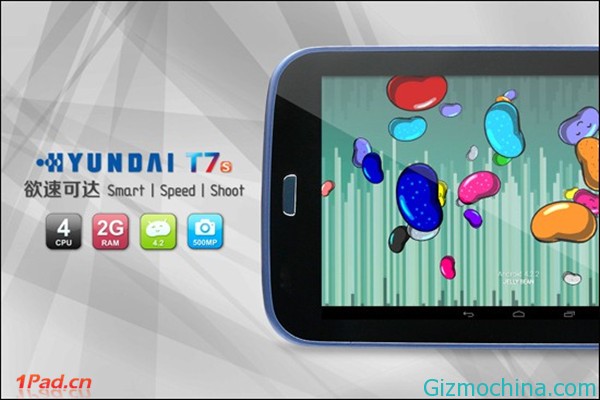 Hyundai T7 tablet device has already in the market two months ago, this device is the high-end Android tablet with the low-cost strategy, since T7 achieved a good performance, unfortunately, the T7 has short battery life and this device got criticized from some users.

Recently, Hyundai will release the upgraded version from T7, is now they ready to unveiled the Hyundai T7s, in addition to continue using Samsung Orion quad-core processor, GPS, Bluetooth, HDMI, more storage capacity, camera, and battery life have made ​​a significant upgrade .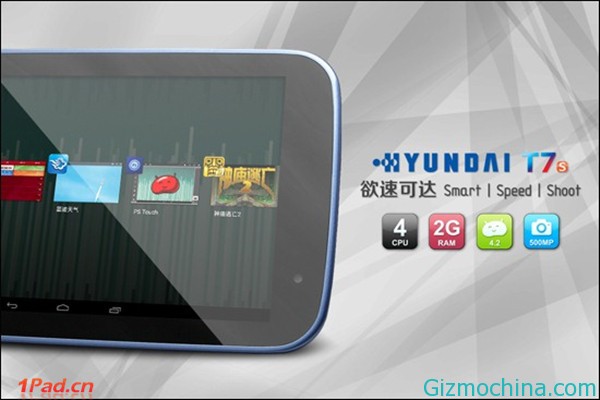 Hyundai T7s is powered by Samsung Orion quad-core processor, packs with 7-inch 1280 × 800 resolution HFFS screen display, GPS, Bluetooth 2.1 + EDR module, HDMI configuration, is the feature that embed in this tablet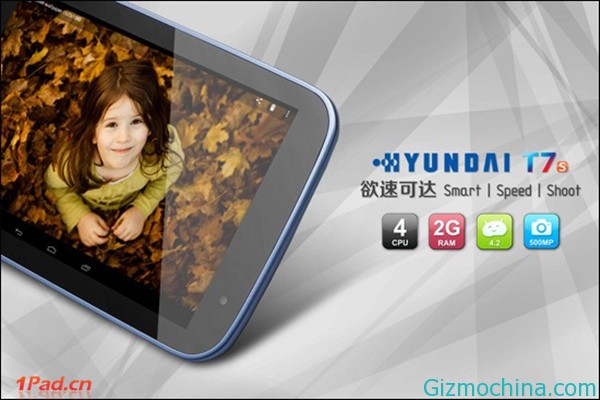 Hyundai T7s covered with brand new sapphire blue appearance, this also run memory upgrade from 1G to 2G storage capacity from 8GB upgrade to 16GB, up to 5 megapixel main camera (with auto-focus, and flash) to get good quality picture. Hyundai T7s will be sold for 999 yuan ($160 US) for 16GB of storage, this price will be attracting many user in the near future.