Lenovo IdeaPad Yoga 11S is expected on June for $799 US price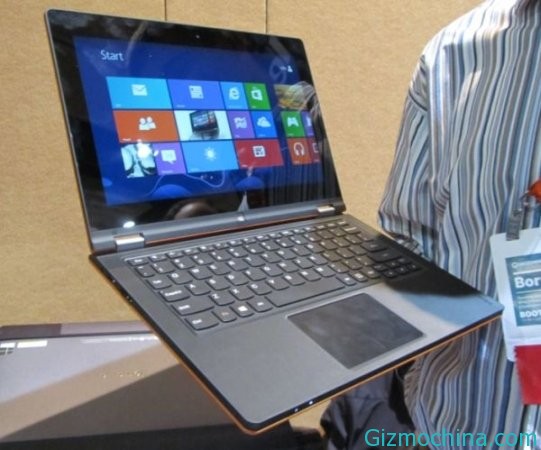 Lenovo has been showing their IdeaPad 11S laptop on CES 2013 event on January early this year, This is the one of Lenovo tablet / netbook dual properties, this IdeaPad Yoga 11S appear on the FCC Web site, is expected to be listed in June of this year, for $ 799 price tag.

At first glance IdeaPad Yoga 11S is a system that equipped with Windows 8, ordinary notebook computer equipped with a 11.6-inch screen, but the biggest selling point of this laptop is that it is 360 degree rotatable touch screen, the screen can be rotated to 360 degrees, you can use this notebook as a Tablet PC.
The IdeaPad Yoga 11S is the third IdeaPad Yoga Series lineup. Yoga 13, equipped with a 13.3-inch screen, priced at $ 1,000 (about 6200 yuan); While the IdeaPad Yoga 11 is also equipped with 11.6-inch screen, equipped with the ARM architecture, NVIDIA Tegra 3 T30 quad-core processor, clocked at 1.3 GHz, 2GB memory and 32GB of storage space.
The third of the series is Yoga 11S, the same 11.6-inch screen resolution of 1366 × 768, and the maximum brightness of 300nit; equipped with Intel third-generation Core i3 Processor / 4GB Memory / 128GB SSD Solid State Drive. The fuselage with USB 2.0/USB 3.0/HDMI / card readers and other interfaces; addition, the extra cost to upgrade the configuration, such as memory is increased to 8GB, 256GB SSD.
Yoga 11S body weighing about 3.1 pounds (about 1.4 kg), the battery life should be able to reach six hours. The benefits of this Yoga 11S lies flat + computer combo, compatible with the double advantage of the Tablet PC and laptop.