NEO N003 High-end version, sports with 2GB of RAM + 1080P screen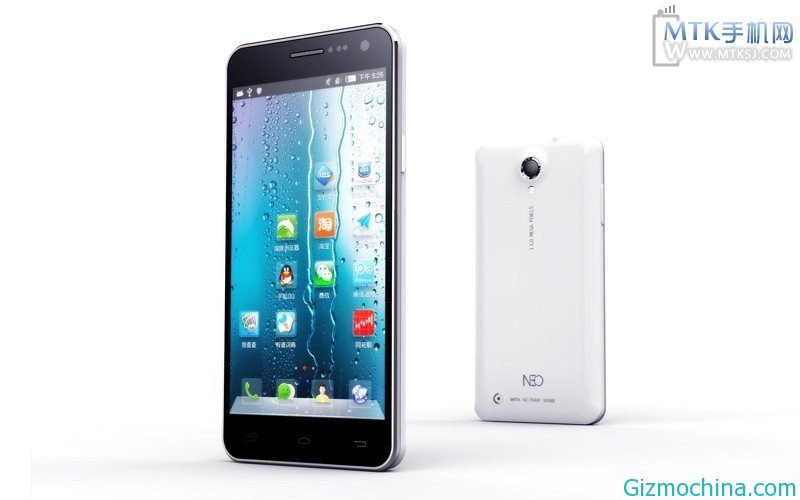 NEO is offering their latest Smartphone with more RAM (Random access memory) to allow higher speed and better performance – often Smartphone's lack memory when you try to run intensive 3D games, or open lots of tabs in the browser. Generally 1GB of RAM is enough for everyday use, but the latest flagship model from NEO, the N003, sports 2GB of RAM, (Note: We can't rule out changes to the configuration at this stage)

NEO has always offered their phones at competitive prices, including the popular predecessor to the NEO N003, the N002, which was powered by a dual-core processor and had a 4.5 inch screen, as well as 1GB of RAM and an 8-megapixel camera.
NEO are now introducing their latest Smartphone series, the NEO N003. The flagship version is powered by a Mediatek MT6589 1.2GHz Quad-core processor, accompanied by a full-HD 1920 x 1080 screen protected by second generation Corning Gorilla Glass.
Alongside 2GB of RAM and 32GB of ROM, the NEO N003 also packs a 13 megapixel camera and a massive 3,000 mAh battery powering the device. Other functionality includes an HDMI output, allowing connection to an external screen, as well as USB OTG functionality, which allows the phone to act both as a USB host, and as normal, which should be a welcome feature for people wanting to transfer files directly to their phone, rather than via a computer. The NEO N003 also features Yamaha speakers and all the common sensors, including an accelerometer and electronic compass.
The flagship phone will be offered for 1,299 yuan, equivalent to around $210 USD, while the basic version will be offered for 899 or 999 yuan (around $144-160 USD)