Samsung is preparing new phablet "Galaxy Mega"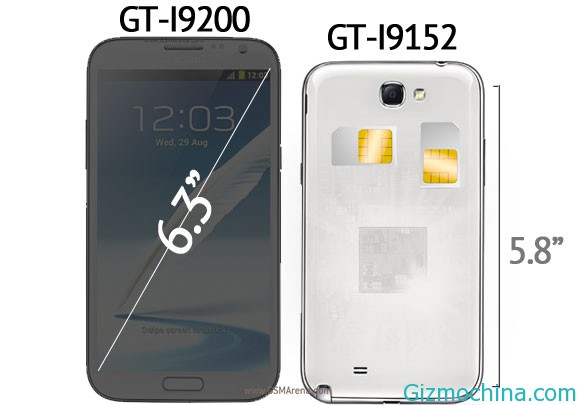 There is another rumors from Samsung, reportedly preparing the new phablet devices which packs with 5,8 inch and 6,3 inch, those phablet is called as "Galaxy Mega"

For the 5,8 inch device, this phablet will be has the code number GT-I9152, exile the another 6,3 inc will be has codename of GT-I9200.
Unfortunately, there is no official confirmation from Samsung regarding this rumor, but when they unveiled the Samsung Game Pad accessories, they said that those accessory to be able to support up to 6,3 inch device.
According to rumor, Samsung Mega with 5,8 inch screen size will be launched on May 27th – June 2nd, and available in white color version, while the Galaxy Mega with 6,3 inch screen size will be launched on June 17th or June 23rd and will be available in black and white version.