The leaked picture of the Samsung Galaxy Tab 3 Plus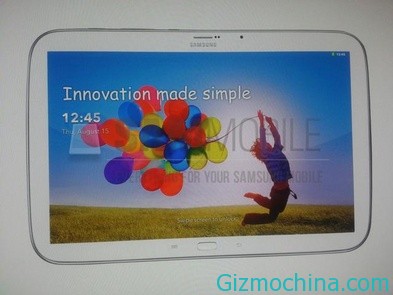 Rumors of the Samsung Galaxy Tab 3 had been blowing for a some time ago, but the truth is still a big question mark. But we can already see the appearance of the Samsung Galaxy Tab 3 Plus.

The images were claimed as a leaked photo of the Samsung Galaxy Tab 3 Plus. But according to sources, Samsung will change the name of the tablet is the Samsung Galaxy S Tab, which carries the name of the Galaxy S lineup. This emerging picture looks somewhat similar to the Samsung Galaxy Note 8.0, but with differences in the location of the home button.
According to rumors this tablet will come with Exynos 5410 Octa chipset, 2GB of RAM, 9.000 mAh battery capacity, 10 inch screen size with a resolution of 2560 × 1600 pixel with 300ppi resolution, sports with 8 megapixel camera, capable of recording FullHD video quality, and supports microSD cards.