Leaked picture of iPhone 5S with curved screen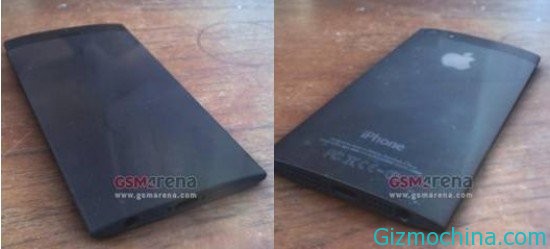 After many rumor says that Apple will be introducing their next generation iPhone (or also known as iPhone 5S), the leaked picture of Apple iPhone is expose on the net.

According to leaked picture, the new generation iPone will be different design with recent rumor that says as iPhone 5S will be same design but now the leaked picture of iPhone 5S show that those phone is using curved screen design.
This new iPhone is similar with Nokia 920 and the new iPhone 5S will leave the home button. And this design is totally new and different with previous iPhone, so what do you think?