The new Xiaomi 2S pre-order is open for $322 USD price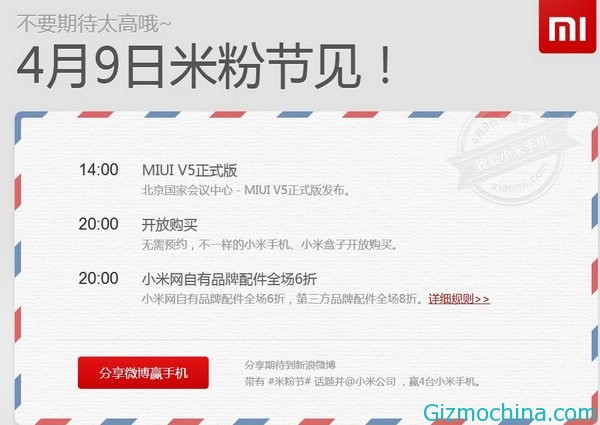 After we've covered the news about the Xiaomi 2S smartphone, is now we have a news that Xiaomi is preapring the Xiaomi 2S Android smartphone pre-order for April 9th for 1999 yuan or around $322 USD price.

Beside the Xiaomi 2S, Xiaomi will also open the re-order for Xiaomi 2A Android smartphone. And the pre-order is open on evening.
According to Xiaomi microblogging account, the new smartphone will be different with other previous Xiaomi smartphone products, and will open for pre-order in same time on April 9th at 20:00 China time.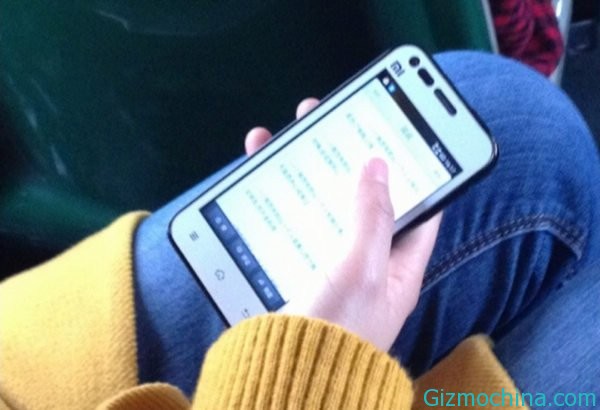 Xiaomi 2S will be powered by Qualcomm Snapdragon 600 1,7 Ghz  clockspeed, packs with 4,3 inch 720p resolution IPS touch screen, sports with 2GB of RAM and 8 megapixel camera, this phone also equipped with MIUI V5.
While the Xiaomi 2A is rumored powered by Qualcomm MSM8930 processor, but now this Xiaomi 2A smartphone is using Qualcomm Snapdragon MSM8260A dual-core 1,7Ghz processor, and is also equipped with a 4.5-inch 720p resolution IPS touch screen, but the shortage of places is only 1GB of RAM capacity, including 16GB of storage space and a 8 megapixel cameras configuration.