Amazon Appstore Launched in China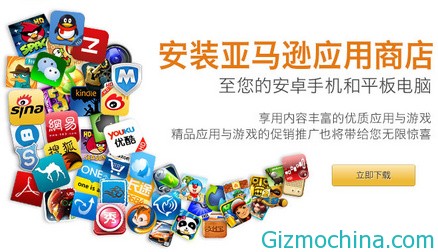 In order to expand its business in the mobile business, Amazon quietly launched Android Appstore in China. In this service, Amazon also offers free and paid applications. This means that, Amazon became the first Western companies that offer paid Android apps market to China and as well as a strong rival of Google.

Over the last six months, Amazon slowly expanding its presence in China, with the launch of the Kindle Store and selling books for Chinese Android and iOS.
Amazon Appstore presence in China is predicted by many as preparation Amazon deliver mobile products such as its Kindle tablet to the region. Amazon also makes a portal for local developers. How this is done so that the applications more local born and brought huge profits in the country with the largest population in the world.
Amazon Appstore is an Android application store service for Amazon's Kindle device. As you know, the Kindle Android operating system have been modified and only packs with the Amazon Appstore as the only apps store that packs on the device.