Samsung GT-I8800 and GT-I8805 is the first Tizen-based devices?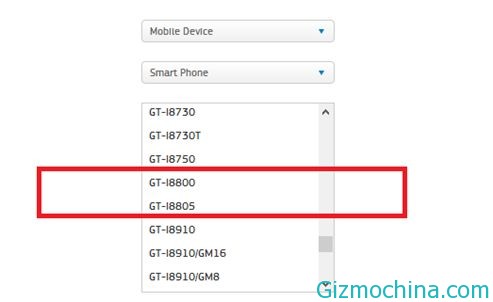 Samsung is preparing two model of Tizen smartphone, both models will running Tizen OS, those are Samsung GT-I8800 and GT-I8805 reportedly finally leaked.

Well, there is another news from Japan about the leaking of information has also been circulated by only based on the presence of the following link: Mozilla/5.0 (Linux; U; Tizen 2.1; en-us; SAMSUNG GT-I8800) AppleWebKit/537.1 (KHTML, like Gecko) Version/2.1.0 Mobile.
Although both have a different model code but both the mysterious device model is basically the same variant. While the differences in the model code on the device, reportedly only to distinguish the existence of enhancements. And even one of the two existing models of this mysterious device will reportedly be supported with LTE capabilities and dual SIM concept.
The existense of Tizen platform appears between the partnership of Samsung, Intel and Linux Foundation. As with Android, Tizen platform is reportedly also be adopted by the smartphone, tablet, or smart TV. Samsung is expected to release new first Tizen-based devices around the end of 2013.