Here is the Galaxy S5 feature (concept)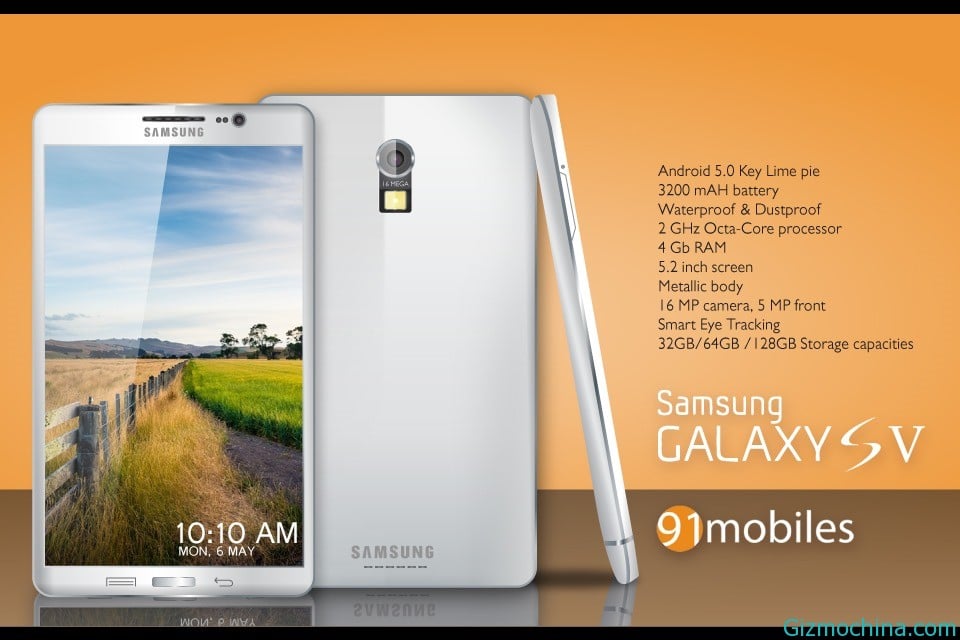 While we are already got the new flagship smartphone from Samsung, the Galaxy S IV, is now we have got the new information about the Galaxy S5 (or Galaxy SV) feature concept from 91mobiles.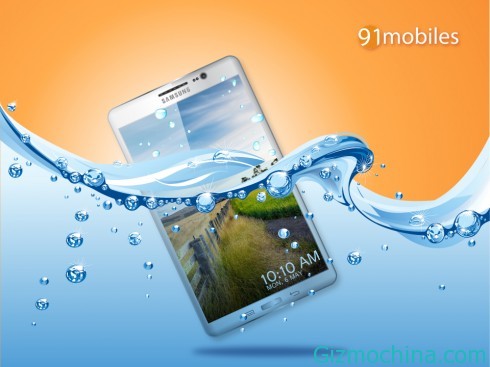 According to the news, the new Galaxy S5 will has dust-proof and water-proof capability, and the new Galaxy Phone will ready to compete with rugged smartphones that already in the market such as: Sony Xperia Z, LG Optimus GZ etc.
The concept of the new upcoming Samsung smartphone will be equipped by 5.2-inch touch screen display. And even to support some internal feature specifications, this smartphone concept will reportedly superior to Samsung's flagship smartphone models that already in the market today.
The upcoming Galaxy S5 will running Android 5.0 Key Lime Pie is supposedly going to be supported entirely by the 8 Core processor with a clock speed of 2GHz and 4GB RAM plus. Especially for users who want to support the capacity of the internal memory (storage) that is larger than the original capacity of 32GB/64GB/128GB, reportedly also have available support expansion through MicroSD card slot available as additional storage media.
In addition to using a 3200mAh battery, the concept of the smartphone made by Samsung is reportedly going to be powered by a dual camera of 16 megapixel rear camera and 5 megapixel front facing camera. As for the color options that will be offered is a metallic color.
Since there is still no official information related to the existence of the Samsung Galaxy S5 so far, the information above is only prediction from 91mobile. So,  what do you think?