CUBE U21GT has dropped the price to $82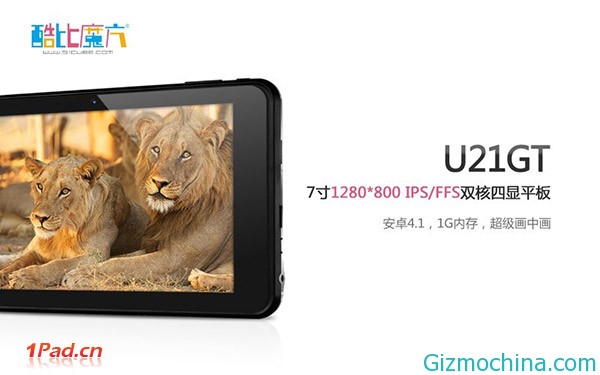 There is nice news for you since Cube has been dropped the tablet device's price, now the CUBE U21GT has been dropped the price to 499 yuan or around $82 USD.

This is the new stragtegic marketing from Cube since there is a newer Quad-core tablet device already in the market today, and the Cube U21GT is powered by dual-core chipset and is very hard to compete with te newer quad-core tablet device on the market.
The CUBE U21GT was released in December last year, and was offers with priced at 599 yuan. It uses Rockchip RK3066 dual-core processor, running with 1.6GHz clockspeed, packs with 1280 x 800 IPS screen, this tablet display is better than Lenovo A5000 which only has 1024 x 600 pixel.  U21GT is sports with 1GB ofRAM, and 16GB of storage space. Overall configuration is very interesting.