Jiayu G4 officially released on July 6th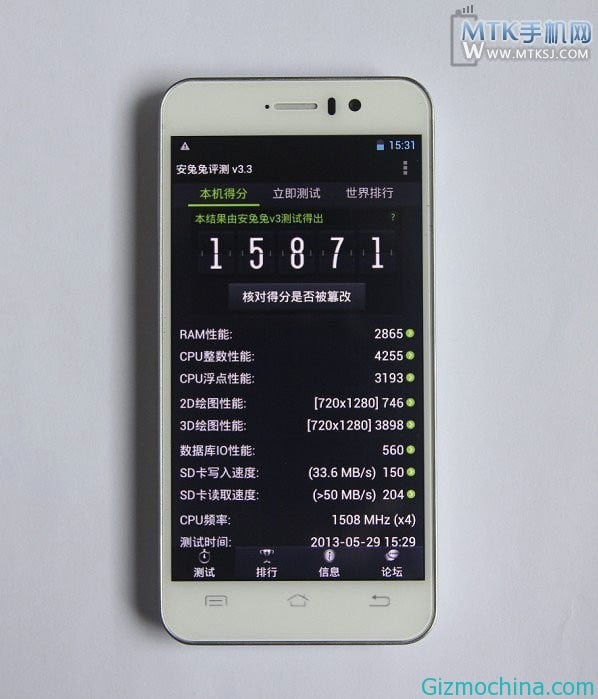 After we cover the news about the Jiayu G4 Android smartphone, is now the Jiayu G4 is officially released to the market, this phone is very powerful since powered by Mediatek MT6589 quad-core processor.

This phone will be attracted more user since this phone is offers with very affordable price, this phone has good specs and configuration.
According to information, The Jiayu G4 high version will be officially released on July 6th, start at 11:30 and Jiayu has preparing 5,000 units device which offers with 1329 yuan ($ 217 USD) price tag.
As low with an upgraded version, both versions are beginning to increase performance OTG functionality and equipped with a more powerful MT6589T quad-core processor, good domain G4 high version and low version only difference now is the memory of different sizes, high version using 2G RAM +32 G ROM 's large memory capacity, and low version is 1G RAM +4 G ROM routine combination, can support 64G memory expansion.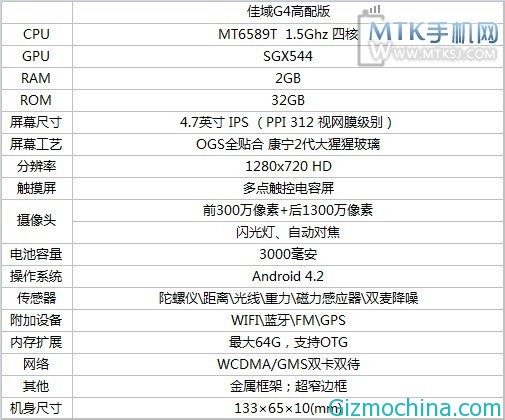 With 2GB of RAM and 32GB of storage space running the Jiayu G4 high version launched to meet the majority pursuit configuring the needs of users, all aspects of the mobile specs are more comprehensive, with more slimmer and thin design.