OPPO Will Launch Android Camera In China
by Shine Wong Jul 4, 2013 1:45 am0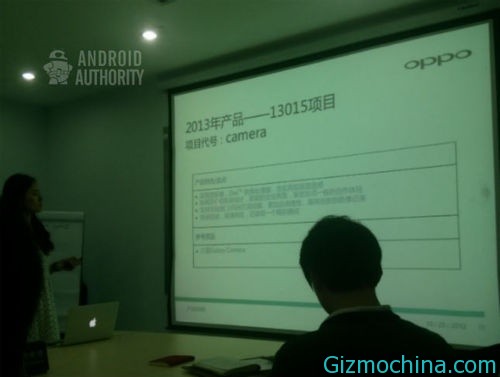 OPPO is famous Android phones manufacturer in China, they made top-class smartphones with best processor, high quality. As some media report: OPPO is working another Android project: camera.
Compared with other vendors indifference, the Chia mobile phone manufacturers OPPO is ready to enter the field prepared. Today, Androidauthority  exposure an OPPO internal slide and its contents showed that they do a camera, but the message also said that the machine running the Android system, support remote shutter, remote control functions, and adopted the "Owl" Image processors, mainly to enhance its light in the dark or under low-light shooting capabilities.
In addition, OPPO's internal staff also broke the news, the camera will have "innovative" style design. It is unclear, this so-called innovation refers to what is the use of alternative methods?
Resource: Oppomart, Androidauthority