Chinese low-end mobile devices supporting the chip industry growth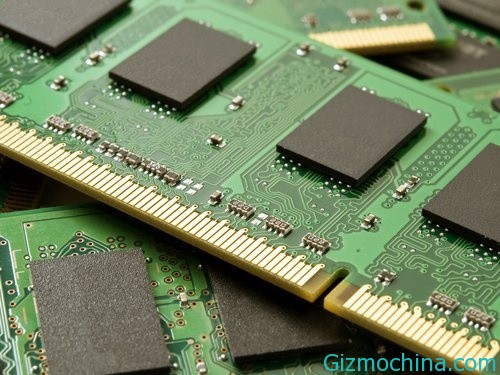 Asian chip makers are planning to take advantage of a major restructuring of industry turbulent situation to make money. In the past years time, prudent investment activity has been the Asian chip supply is suppressed, and now Apple and other Asian manufacturers are in the interests of mobile device manufacturers at the expense of seeking more profits, which means that they are breaking the previous forces balanced situation. Including Toshiba and SK Hynix chip manufacturers are preparing, including the use of low-priced Chinese market demand for tablet PCs and smart phones to make a profit situation of substantial growth, China is already the largest worldwide smart phone market.

At the same time, Huawei and other Chinese mobile device manufacturers are also surfaced. From the high-end market, despite the relatively high price of smart phones, compared with the previous rate of growth has slowed, but the memory capacity is growing demand for mobile devices will support the formation of chip sales market.
All of these factors combined since 2011, reduced investment, meaning DRAM (dynamic random access memory) and NAND memory chip prices have started to rise, prompting the bargaining power of chip makers rose to its highest level since a few years.
Securities and Investment Corporation I'M Investment & Securities analyst Hong Sung-ho said: "In recent few years, the market demand is exploding, and the chip maker's investment activities are suppressed, but now these investments are to chip manufacturers rewarding. "
Until early last year, so far, chip manufacturers have little bargaining power, because at that time NAND chips for mobile devices only Apple and Samsung that two relatively large-scale buyers. These two global giants are focused on high-end market, and now are faced with the situation of slower growth due to the high-end market, the profitability of this market has been quite close to saturation.
Driven by demand in the Chinese market, the entire smart phone industry is moving in the direction of low-cost handsets shift, helping chip manufacturers to expand their customer base. In addition, Huawei, ZTE and Lenovo Group, China's smart phone manufacturers are also being made in growth, dominate the market, Samsung and Apple pose a threat. Smartphone market in China, about 70 percent of mobile phones are priced at 1,000 yuan (about 160 U.S. dollars) or less, 10% of the price of 1,000 yuan to 3,000 yuan (about 490 U.S. dollars) between. From the point of view tablet PCs, ultra-low-priced products sold for just less than $ 100, the product sales is also growing.
Korea Investment Corporation HMC Investment Securities analyst Greg Nho said: "Apple's order size is a major factor of price changes, but now the demand from the Chinese manufacturers have been more than offset this volatility."
While PC sales have dropped significantly, but so far this year, mainly for PC DRAM (dynamic random access memory) chip prices have risen by nearly 90%, while the NAND memory chip market is also facing tight supply situation. Outside of the Chinese market, NAND chip demand is growing, because consumers need expensive mobile devices get more storage capacity to watch high-quality video and listen to high quality music.
"In the past, we will only use mobile devices to take pictures; But today, we are still shooting video with a mobile device, and the resolution is also higher than before." Macquarie Capital Securities in Tokyo, research director Damian Song (Damian Thong) said. "I think, NAND flash memory market is still a huge opportunity."
For example, HTC's flagship smartphone HTC One comes with 64GB of NAND memory chips, which is equivalent to most other high-end smartphone four times. The second-largest NAND chip maker Toshiba said on Tuesday that the company will expand production capacity on the Japanese market, the company will invest nearly 30 billion yen (about $ 300 million). Samsung is currently the world's largest chip maker, the company is China to invest $ 7 billion market, building a NAND chip factory. Micron Technology is being planned in 2014 to raise the scale of investment that the company is committed to the end of August to complete the acquisition of the bankrupt Japanese chip maker Elpida (Elpida Memory) deal.
However, although part of the chip manufacturers are improving over the years for the first time the scale of investment, but few people believe that the market is moving towards oversupply. According to HMC Investment Securities estimation, this memory chip maker's total capital spending will decline 2.6% to $ 12.3 billion. Most vendors are bringing investment activities remained at a smaller scale, because they are coming for the 3D chip technology to prepare it for the current planar structure is a kind of a major technological leap.
Macquarie Capital Securities Damian Song pointed out that although the chip manufacturers are planning to build a new production facility, but the demand for NAND chips will continue to outstrip supply. He predicted: "In the next 12 months time, memory chip prices and profitability will remain at a high level."
In recent years, Samsung has become conservative together, which pushed its competitors desperate to traditional practices vary, competitors are not allowed to practice profitability becomes too high. "By creating a situation of over-supply of the practice in the past Samsung has the ability to suppress the memory chip in the field of competitors." Investment research firm Sanford C. Bernstein Research analyst Mark Newman (Mark Newman) said. "But today, the price of memory chips down strategies on Samsung phones and tablets formed to help competitors, so Samsung managed to create a very dynamic memory chip supply shortages and high prices of the situation."
Samsung is the world's largest NAND chip manufacturers in the market share of about 38%; followed by Toshiba with a share of 28%; Once again SK Hynix with a share of 13%.