Huawei MediaPad 10 Link will packs with retina display and large capacity battery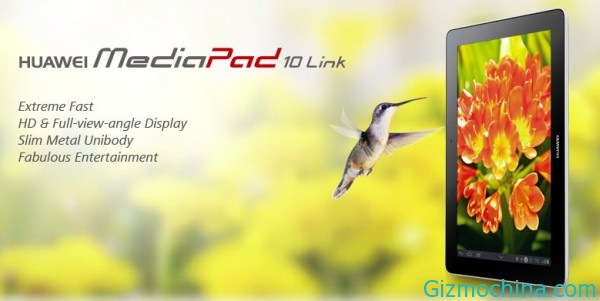 Huawei is preparing their new tablet device, thats called as Huawei MediaPad 10 Link, this tablet is already enter the FCC and shows that tablet device has nice  specs.

The Huawei MediaPad 10 Link is packs with 10 inch screen display with 1280 x 800 pixel resolution, powered by 1.2GHz ARM Cortex-A9 quad-core processor, coupled with 1GB of RAM and 32GB of storage.
While this tablet is enter the FCC, seems that the MediaPad 10 Link will hit global market and ready to compete with another tablet manufacturer.
The new device appears in FCC ID as  QISS10-201L, while the first version had the catchy moniker of QISS10-201WA. The new device parameters is uncertain, there are rumors may add mobile data network features, but the domestic 3G version already on sale, so this statement is not credible. Thuis new tablet device will packs with 6400 mAh battery capacity, this is large enough for tablet device.
If nothing else, this tablet will meet us in July, according to the MediaPad 10 Link in the domestic price of 1699 yuan or around $ 277 USD. Everyone likes hold out on their own, anyway, this is still small series wager the same years K3V2.