Official page of Meizu MX2 appear on Tenaa.com.cn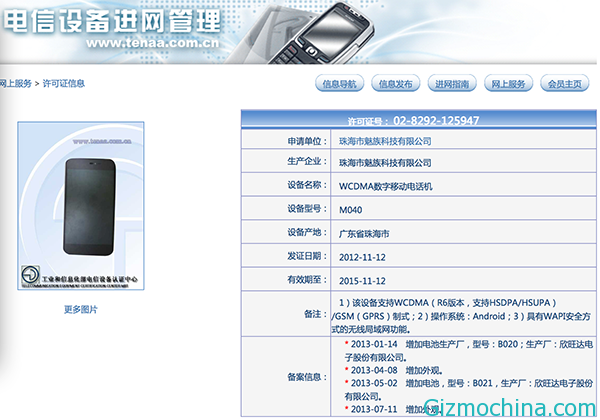 According to Telecomunication equipment into the network management was informed of the new version of Meizu MX2 has been available on the Tenaa.com.cn

The new updates can be seen from July 11 that says : "to increase the appearance." The new Meizu MX2 Android samrtphone should be increased with all-white version and will be available on the market soon. The detail information can be seen here.
Unfortunately, there is no information about the availability and release date, so we have to wait and we eill give you the latest information about this phone when available.